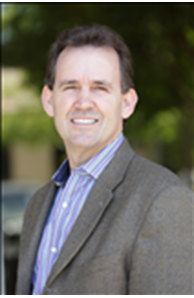 Manager
CalRE#: 00979316
Email

jtalani@cbnorcal.com

Phone
Office

Elk Grove

9280 W Stockton Blvd Ste 120, Elk Grove, CA 95758
More about Jeffrey Talani
Why Affiliate with this Office
Choosing the company you affiliate with is the first step to having a successful and rewarding business. The hardest working, most talented people will struggle in this industry if they don't have access to the tools and technology to offer to today's sophisticated consumer. Whether you are working with a first-time homebuyer, a growing family looking to upgrade, someone facing a short-sale or foreclosure, or a soon-to-be-retired out-of-towner, it is critically important that your market knowledge and transaction skills will exceed your clients expectations. That's where I and Coldwell Banker can help! As a former Independent Sales Associate, I know exactly what it takes to start and grow a real estate business. Having been with Coldwell Banker for over 10 years, I know how to help put their state of the art technology and tools to work for you, as an independent realtor. As a full-time, non-competing Branch Manager, I offer my time to helping the sales associates affiliated with this office with various techniques; such as how best to create a plan for your success. Offering a fun-filled, supportive environment for which Sales Associates can choose to work in and have and have an opportunity for individual success. Whether you are just starting your business, or looking to take your existing business to the next level, you are sure to be amazed at what the Elk Grove office of Coldwell Banker Residential Real Estate can do to help you!
Services Available
Coldwell Banker Residential Real Estate delivers a true one-stop-shopping opportunity for homebuyers and sellers. These services include the professional coordination of the home search, property marketing, negotiation of purchase or sale, and details of closing. For exceptional properties, the unique resources of Coldwell Banker Global Luxury division is a great resource to use. With a commitment to providing each customer with a full service real estate experience, agents can work with you throughout the entire home search and negotiation process, and assist in finalizing the details. Through affiliated companies and joint ventures, mortgage, title, home warranty and relocation services are also available.
Vision
Our Company Vision: The Preferred Gateway for Exceptional Real Estate Experiences.
Community
As an independent real estate professional, I understand the true value of this community. I proudly support local charitable organizations through participation in Coldwell Banker Residential Real Estate CARES. Since 2001, Coldwell Banker Residential Real Estate CARES has donated over $1.5 million to a wide array of non-profit educational, health, welfare, environmental and cultural arts organizations. Since 2003, the company has sponsored 12 Habitat for Humanity homes statewide, with several more in progress. This initiative continues to position Coldwell Banker as a leader in support of this truly worthwhile organization.
Spotlight on Elk Grove
eMarketing Advantage
Coldwell Banker Residential Real Estate is part of the largest full-service residential real estate brokerage in the U.S. and on the Internet. We have the relationships and the resources necessary to provide unprecedented global exposure for your property.
www.CaliforniaMoves.com – California's leading real estate company.
www.coldwellbanker.com – Our award-winning, national brand website.
Fab Plus+
The Fab+ provides clients with powerful agent branding on the six most dominant real estate portals today. The Fab+ lineup includes Realtor.com, Trulia.com, Yahoo! Real Estate, Zillow.com and now AOL and MSN.
Highlights of the Fab+ program include: Agent branding Participating Independent Agent's photo and contact information will appear next to their listings on all of the Fab+ partner websites. Without Fab+ the office contact information will appear.
More leads-Leads increased over 131% last year.All leads go directly to the Agent via HomeBase InTouch without a 15-minute claim period.
Powerful partners-The most powerful online partnership in the industry now includes AOL and MSN. That's an addition of 34.2 million* monthly views.
Increased exposure-In 2011, property views increased by 270%. Listings are seen three times more often than without Fab+. Track the views on your listings through the Online Showing Report.
My Affiliations
Member, National Association of Realtors (NAR)
Member, California Association of Realtors (CAR)
Member, Sacramento Association of Realtors (SAR)
Real estate agents affiliated with Coldwell Banker Residential Brokerage are independent contractor sales associates and are not employees of Coldwell Banker.
Biography
Jeff Talani is the Manager of the Coldwell Banker Residential Brokerage Elk Grove office. As Manager, he oversees daily operations of one of the most prominent real estate offices in the Sacramento area, as well as a talented team of more than 80 Independent Sales Associates.
Jeff has more than 20 years of experience working in real estate in the Sacramento area. He started his career in Elk Grove in 1988 and just three years later, started his own real estate company, Five Star Properties. After working with some of the top brokerages in the region, he joined Coldwell Banker Residential Brokerage in 2001 and was promoted to Assistant Manager of the Elk Grove office one year later.
Jeff consistently ranked in the Top 6% of Coldwell Banker Sales Associates nationwide and was named a lifetime member of the Sacramento Association of REALTORS® Masters Club for consistently achieving $6 million annually in sales production.
As a top performing Sales Associate, Jeff cultivated and maintained lasting relationships with clients by providing expertise and superior service to ensure continued satisfaction and increased business. He proved himself to be an enthusiastic Assistant Manager, able to motivate other Sales Associates to perform at their highest level, and was subsequently promoted to Manager of the Elk Grove office in 2010.
Jeff's family has strong ties to the Elk Grove area and community. He is an Elk Grove High School Alumni and his family has operated a local family business since 1985. He is married and has one son.