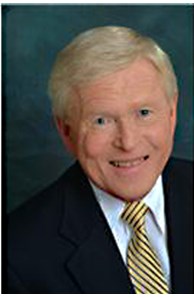 Associate Broker
Cal BRE#: 00407913
Email

Jeffrey.Hayes1@camoves.com

Phone
Office
More about Jeff Hayes
Experience
Are you considering a profession in real estate, or are you currently in the business and looking for the perfect fit? Coldwell Banker-the most recognized name in real estate brokerage. Coldwell Banker Encinitas/La Costa-the Number One individual office in sales in Encinitas, Cardiff, Leucadia, Olivenhain, and South Carlsbad. These two facts alone will give you an edge over your competition. Outstanding education, plenty of office paid print media, no monthly costs for desk space, phones, copies, forms and access to about everything you may need to professionally conduct your business. Personal guidance, business planning and personal attention to your business to help you grow and succeed. I believe that the atmosphere of the people you work with and the person you work for have an impact on your success. Read on. I truly believe that I can offer you help that you can apply to grow your business. It is, in my view the most difficult, easiest business you'll ever encounter. Guidance and experience go a long way.
Jeff has held a California Real Estate Broker's license since 1974. For over 13 years he owned a successful subdivision sales and marketing firm, The Hayes Company. His firm successfully marketed and sold nearly 2,000 homes. He transitioned into real estate brokerage management and spent over eight years successfully directing large offices. He joined Coldwell Banker Encinitas in 2000 and has been a member of both their President's Club and President's Circle Awards clubs. He has had the opportunity to encounter and solve almost every conceivable marketing and transactional situation. He currently is the manager of the Encinitas/La Costa Office.
Leadership and Creativity
In the 1990's Jeff managed two highly successful real estate offices. Affiliated with 150 independent agents, these offices closed over 1,200 transactions annually and placed in the Top 10 out of over 1,500 offices nationwide. He was responsible for offering guidance to numerous top professionals as well as implementing creative and successful marketing and public relations campaigns. He also created a product development company and is the holder of three U.S. Patents.
Jeff currently serves as the Branch Manager of the Encinitas office, and is vital to the smooth operation of a highly productive office.
Personal Information
Jeff is a native Californian who graduated from the University of California at Davis in 1968. Shortly after graduating he married his wife, Linda, and became a commissioned officer in the United States Navy. He spent his final year of active duty as an advisor with Coastal Group 36 River Patrol in Vietnam. Upon returning to the United States he obtained his real estate license. He and his wife moved to Encinitas in 1976 and have been active participants in the schools and community. They have two grown sons, Matt and Zach. When not involved in their professional endeavors they enjoy spending time at their cabin in Mammoth Lakes.
What to Expect
When you select your independent agent to sell your home, you will be placing a significant amount of trust in that individual. Our group of over 60 experienced professionals coupled with our unparalleled ability to expose your property to buyers worldwide means that you will have the greatest resources available to insure a timely and successful sale.
Purchasing a home is one of the largest financial transactions that most people undertake. We are educated to develop a deep understanding of our buyers needs and desires and to prequalify and counsel them on the financial decision that they are about to make. We take pride in knowing the communities that we service and in handling the details of our clients transactions.
Real estate agents affiliated with Coldwell Banker Residential Brokerage are independent contractor sales associates and are not employees of Coldwell Banker.
What Clients Have to Say
"Terrific. Jeff was always available to me." MN
"Jeff has always gone the extra mile for us" F&BT
"Words cannot express how grateful we are..." MB
"We give him 5 out of 5 stars." KK & SJ
"His integrity and honesty are the qualities that we most appreciate" P & RT
"He took special care to look out for our best interests..." J&HW