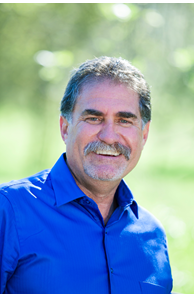 Realtor®
CalRE#: 01019930
Email

cdiez@cbnorcal.com

Phone
Office
Connect with Craig
Awards

International President's Circle Team
Languages other than English
Spanish
More about Craig Diez
Why Choose the Craig Diez Team?:
We know that buying or selling a home can be an emotional process. That's why we work diligently on your behalf and use our 40+ years of combined experience in selling real estate and over 1,600 closed escrows to help navigate you through the successful sale or purchase of your home and feel a certain level of comfort throughout the entire process.
From assisting first-time home buyers, move-up buyers, retirees/downsizing clients and investment clients to providing world-class marketing for our sellers in order to powerfully showcase their homes and reach more buyers, we take great pride in helping each and every one of our clients and meeting their unique real estate needs.
Our secret is simple: We offer a "team approach", which provides you with the best service possible and we deliver it in a friendly, hands-on fashion with a personal touch. Real estate is our passion and we are committed to going above and beyond for you to ensure that you have the best home buying or selling experience.
About Craig Diez:
"If you don't wake up excited, motivated or scared—whatever that feeling is—you will never succeed in this business."
There is no magic wand that I know of for performing well in real estate, nor are there any special tricks. While certain qualities like organization, prioritizing, time management, people skills and a positive outlook are essential—nothing is more important than hard work. Every client is different and every escrow has a life of its own. I was always interested in real estate and began pursuing my career in Sacramento in 1998. Although I had only a small following of friends and family living locally, I was able to quickly build my book of business and within two years I opened up a small boutique company—Diez and Leis Real Estate Group. We opened our company in a residential home in the heart of Carmichael—a warm and friendly environment. My partner and I quickly built our market share to a point where franchises came a knocking. We chose Coldwell Banker, which we believed to be the premier name in the business and it really made all the difference. Our five agent company grew into a 40 agent company with 450+ transactions per year.
Thirty years later and over 1,400 escrows personally closed, I owe my expertise level to the diversity in property types I have sold. From high-end estates to entry-level properties, from duplexes to apartment complexes, from bank-owned and corporate-owned real estate to in-fill development and new home sales, my knowledge level has constantly grown. With this knowledge, I have reached a high comfort level in selling real estate. I have learned to communicate the important aspects of a real estate deal, while not making the experience overwhelming.
I get the feeling I was groomed to do this job. Due to my experiences growing up in Venezuela and Mexico through high school, I picked up some important traits that have been crucial to my success in the business. Learning new languages and living in other cultures taught me to see things from many perspectives. Speaking two languages has also allowed me to serve a broader spectrum of clientele.
I take great pride in being able to help my clients with their real estate needs and at the same time, help them feel a certain level of comfort throughout the process.
Testaments of Success:
"This has been one of the most satisfying experiences we have had buying anything! Working with everyone at the office was actually a fun process! Thank you for helping us find a great home!" —Christopher & Christa Dornbush
"The attention to detail on the part of Craig Diez is refreshing in today's business climate of "mediocrity." —Rudy and Connie Perez
"Craig is the type of REALTOR® anyone would be happy to have. With his 25+ years of experience in the Sacramento real estate market, he is knowledgeable and experienced in whatever issue might come up. Craig trusted my knowledge and feeling about the value of my home and I ended up selling it for top dollar. Craig is about building relationships and taking care of his clients as opposed to looking out for his own interests." —Cam Conley
"Craig and his staff were always professional, prompt and knowledgeable. They answered any and all of my questions—and there were a lot of them!—plus they sold the house!" —Sandi Wasserman
"Craig has assisted us in closing four residential real estate deals over the past several years. We truly appreciate the time spent with us beforehand listening to our wants and understanding the nature of our needs. As Craig has said many times, it's what he does; however, not everyone takes the time to give clients such comfort." —Larry & Jane Chavez
"I would not have been able to go through this process without the assistance of such a knowledgeable and professional REALTOR®. Craig Diez is an incredible talent and understands that buying a house is an emotional journey. He was always available to answer my questions and lower my anxiety level. The integrity and work ethic he demonstrates is hard to find these days. I have already recommended him to a friend." —Karen Sandoval
"We used Craig to sell our house and to purchase the house we moved into. The process of selling our house could not have seemed any easier for us and the process of purchasing our new house was quite difficult. Craig was steady and true through both as if they were equally smooth. His guidance through that tumultuous time was so appreciated and facilitated a very quick turnaround (one that I believe would have taken much more time and heartache without his direction). We would highly recommend using Craig for any real estate services to our closest friends and family and will surely use him again when we are ready for our next venture." —Chris & Rebecca Bloom
Communities We Serve:
Carmichael, Fair Oaks, Sacramento, Orangevale, Citrus Heights, Rancho Cordova, Mather, Elk Grove, Natomas, Roseville, Rocklin, Lincoln, Folsom, El Dorado Hills,