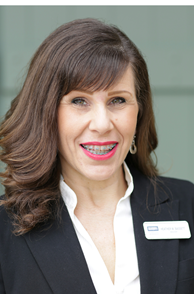 Realtor®
Cal DRE#: 01936716
Email

hmich0017@yahoo.com

Phone
Office

Folsom

1180 Iron Point Rd Ste 130, Folsom, CA 95630
More about Heather M. Bassett
I'm Committed to You
I learned long ago, if you are passionate about what you do,
the results will far outweigh the efforts; and in my life if I help someone,
that's the greatest result I need!
Passion
~ For 20 years, I committed to positions in Accounting; within the Banking, Mortgage, and Health Industries. In 2012, I decided to implement my love for architecture, people, and numbers to finally commit towards my real passion…Real Estate. Now my career; I'm constantly implementing past career knowledge, my education (B.A. in Communications), knowledge of the market, trends, contract & disclosures, utilizing my negotiation skills, training/education, and association with a PHENOMENAL brand to create and execute a VALUABLE and TRUSTWORTHY experience, for all involved.
Why Coldwell Banker


~ I take pride working with one of the top Brokerages in the Nation because of their stellar reputation, and the services available through me, for you.   
 • One stop shop
   - In house Loan Officer Assistance
   - Marketing Team
   - Transaction Coordinator
 • Maximum Internet exposure Nationwide.
   This means your home will be available and potentially found by 83%
   of the online Real Estate market shares, and 9 top sites including; Realtor.com,
   Homes.com, Trulia.com etc.
 • Relocation Services
 • Social Media connections
 • With over 3,000 Coldwell Banker offices in the U.S.A. and
   offices in 43 Countries, I have access to thousands of Real Estate
   Agents with potential buyers and sellers to create a possible match.
Representation Committed to Value
~ As a resident of Sacramento for 15 years I am very knowledgeable with the areas, community events and developments that help establish the communities to make it a home. This also includes school information, crime rates, populations, construction areas (current/upcoming), shopping areas, activities, and river/lake areas.
~ As a Realtor, I am responsible for Representing you in a serious transaction that requires a commitment to assist you, inform you, and negotiate for you, through the whole Real Estate process. Through the numerous steps; I'm there to provide Excellent Representation!  
~ I was recently told, "I not only talk the talk, I walk the walk" which clearly pertains to my character. I honor that greatly and every day, I am mindful to implement
1) Effective Communication 2) Value and 3) Integrity in both my Professional and Personal life. My decision derives from my great passion to invest and commit my time to my Clients, my family, and God.
**There is no option to do otherwise.**
I'm indeed a REALTOR® who upholds The Golden Rule, which is;
"Do unto others as you would have them do unto you."



Community Involvement
Run for Courage (Combat), to help end Human Trafficking, and Volunteering with Children
Education
B.A. in Communications from University of Phoenix