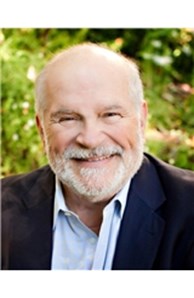 Associate Broker
Cal BRE#: 01099443
Email

nate.sumner@cbnorcal.com

Phone
Office

Greenbrae

511 Sir Francis Drake Blvd, Greenbrae, CA 94904
More about Nate Sumner
About Nate
Since 1990 Nate has worked with clients who wished to buy or sell real estate in Marin County. His experience, judgment and guidance are dedicated to helping these clients make good, smart real estate decisions. Nate experiences his greatest professional fulfillment when he succeeds in guiding sellers to a successful and profitable sale of their property, or when helping homebuyers discover and acquire a property that is likely to become a deeply loved home.
Education and Training
Prior to beginning his real estate practice, Nate had a full and interesting career in other arenas. Curiously, he finds that nothing he has done in the past fails to enrich and broaden his capacity to work well with his real estate clients. Some of the positions he has had the opportunity to fill include:
--Executive Director, California Historical Society
--Executive Director, New Mexico Endowment for the Humanities
--President, Corporation for Public Humanities & Museum-in-the-Mall, Inc.
--Public Programs Officer, National Endowment for the Humanities
--Assistant Professor, American Literature, North Dakota State University
--Teaching Associate, American Civilization, Brown University.
Nate holds a Ph.D. and an A.B. from Brown University. He believes that working with his real estate clients is a perfect capstone to his varied career, and that he is far better able to serve their interests because of the mix of experience and training he possesses.

Areas of Expertise
Listening carefully to his clients is at the base of his approach. Understanding what a clients truly wishes to achieve is necessary; only then can Nate be effective and helpful on their behalf. For more than twenty years now this is how he has guided those which whom he has worked. He invites you to contact him and discuss your plans and/or wishes.