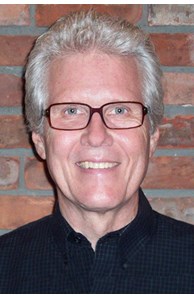 Sales Associate
Cal DRE#: 01189737
Email

tom.childers@cbnorcal.com

Phone
Office

Greenbrae

511 Sir Francis Drake Blvd, Greenbrae, CA 94904
For Buyers & Sellers, success often boils down to making or accepting the "Right Offer at the Right Time." This is where quality representation & years of experience pay off.
More about Tom Childers
____________________________________________________________
Communicating Value. Building Trust. Negotiating Success.

Just over 20 years ago, I got my California Real Estate license in Los Angeles. During my time in LA, I also worked in the TV & movie business – eventually starting up a movie marketing distribution firm. In our firm's first 5 years, we experienced explosive tenfold growth. We prospered because we knew our product and market better than anyone else. And, we worked harder.
After selling the marketing firm, I traveled extensively, pursued other interests – including development of residential investment property – then eventually returned to Marin to establish a full time real estate practice.
Here's how my Sales & Marketing and Design/Build experience benefits my Marin real estate clients today ...
Building Trust
I understand that home selling & buying represents a huge investment of time, energy and money. For most clients, maximizing value in real estate is a serious proposition – one that paves the way for the next important step in their lives.
In LA, our firm's movie studio clients took the release of each picture just as seriously. They trusted us to do nationwide marketing distribution for pictures they'd spent a lot of time and money getting ready for market. We made a total commitment to the success of each release. We never let them down.
The release of a motion picture is a bit like real estate, isn't it? Uncertain Outcome, High Stakes, Marketing-Intensive … with success depending largely on a single emotional response: Will they love it?
When my team represents a Buyer or Seller, we make a total commitment to client success ...
Winning for Our Clients
For our sellers, that means we fine tune our market approach and communicate value in ways that inspire & motivate buyers.
What's the bottom line when marketing to buyers? You've gotta make 'em love it. We've got the skills to do it.
For our buyers, that means truly understanding their needs, finding a home they'll love – no matter how long it takes – and presenting the "Right Offer at the Right Time" to sellers. (Hint: It's not just about the money.)
Our years of experience increase your odds of success.
PROFESSIONAL BACKGROUND
In addition to real estate sales, this life/career experience enhances the value I offer my clients ...
Design/Build Experience
Responsible for interior/exterior project design of investment real estate. Supervised luxury design-build implementation by project architects, engineers and contractors. I understand fine finishes & design elegance.
Land Use Planning & Negotiation
Created Real Estate Investment land-use strategies and supervised negotiations between attorneys and government agencies. Years of experience negotiating business, real estate and other sales contracts.
Corporate Communications/Marketing
Corporate Event Producer responsible for planning and executing high-level sales & marketing events involving live video coverage, video satellite feeds and other multi-media tools. These financial industry events included panel discussions and presentations by nationally-renowned print & broadcast journalists, financial experts, political speakers (incl. heads of state & cabinet secretaries) as well as academic and corporate newsmakers.
If Marketing is the Art of Attraction, Sales is the Art of Attention
My team specializes in client service. We pay attention. We offer a dynamic marketing skill set.
One client put it this way:
"Your ability to focus so much on the needs of your clients makes you stand out head and shoulders among all of those we've met."
What Other Clients Say:
"Honest" … "Dedicated" … "Phenomenal"
"You put together a deal that looked like it couldn't be done!"
"EXCEPTIONAL!"
Call Us. We're Easy to Talk to!
____________________________________________________________________________________________________