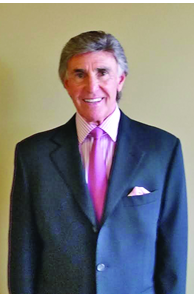 Associate Broker
Cal BRE#: 00270778
Email

Brian.Adler@camoves.com

Phone
Office
More about Brian Adler
Brian Adler is President of Beverly Park Development Group, one of the leading developers on the Westside
of Los Angeles, which includes the communities of Beverly Hills, Bel Air, Holmby Hills and Beverly Park.
Mr. Adler, as general partner, has completed developing the final phase of Beverly Park, a 325-acre estate enclave
in Beverly Hills, which is the finest and last of its kind the in the exclusive Westside area of Los Angeles.
Beverly Park is considered to be the premier guard-gated enclave in the United States.
In directing the development of Beverly Park, Adler was personally involved in every aspect of the project,
from the master land planning to all presentations and sales for each buyer, to overseeing the design and floor
plans of the estates in his capacity as Architectural Review Committee Member, as well as developing several
of the estates in Beverly Park. Overall values of estates in Beverly Park are presently from approximately
$20,000,000 to in excess of $100,000,000.
Mr. Adler's comprehensive and intimate knowledge of meeting the needs of the discerning estate buyer
comes from over 40 years as a leading real estate broker in Beverly Hills, Bel Air & Holmby Hills. He is a former
co-owner of Haleigh Sandler Realtors and the former Chairman of Merrill Lynch-Sandler/Adler Realty.
Adler was also the founder and a principal in Equity Title Company.
Adler's brokerage company and its upscale Rodeo Realty division were acquired by Merrill-Lynch in 1982. At
the time, Adler's company was the leading residential real estate broker on the Westside. The brainchild of
Adler, the innovative Rodeo Realty, pioneered the $1 million-plus real estate market on the Westside of Los
Angeles and set the precedent for marketing to the discerning affluent buyers of the area.
Following the acquisition, Adler became Chairman of the Board of Merrill Lynch-Sandler/Adler Realty. Stimulated
by the desire to meet new challenges, Adler subsequently chose to refocus his experience and energy
towards a new venture. He proceeded to build a residential real estate development company specializing in
estate properties. Beverly Park Development Group became the Westside's leading developer of residential
high-end real estate, raising the bar for discerning clientele on the Westside of Los Angeles.
Adler has recently completed La Terrasse, Beverly Hills, a five-story, 20-unit residential condominium building.
He was personally involved in all aspects of design, construction and sales in the only new building in
Beverly Hills for discerning clientele.
Once again, his expertise and high standards for interior and exterior elevations as well as sophisticated highend
finishes have permanently influenced the overall expectations in the market place.