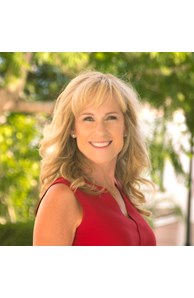 Realtor®
Cal BRE#: 01394443
Email

worshamhomes@gmail.com

Phone
Office
Connect with Dana
Designations
Certified Distressed Property Expert (CDPE), Certified Negotiation Expert (CNE)
More about Dana Worsham
What My Clients Say About Me


We live out of state and felt very comfortable with Dana, she walks us through the current marketing conditions and represented our home with extreme professionalism. We had tenants in our home for 5 years so it needed some maintenance before putting it up for sale, with Dana's help we had it ready to put on the market within 7 days. We had a strong offer within 4 days. Due to my husband traveling overseas Dana provided our contracts by Docusign and communicated daily through the transaction, this process was very organized and provided us with flexibility. I just wanted to let you know that Dana Worsham was an outstanding agent for our property.
Thank you,
Cheryl and Paul
My wife and I recently purchased a home in Carlsbad through Dana. I wanted to reach out to you to let you know that we had the best possible experience ever with Dana. We have worked with several agents in the past but have never come across anyone who cares so much for their clients. While we were very particular with the house that we wanted and saw more houses than most people would, at no point in the process did we feel pressurized by Dana to move quickly. In fact, she was at times more patient and practical about things than we were. Once the transaction was complete, she went above and beyond to work on pending issues with the sellers agent as well as the community HOA. Her advice, guidance, patience and being on top of the ball every step of the way is truly impeccable. More importantly, she very quickly understood what worked for us and really made us feel at home within days after we moved cross-country. Today, my wife and I are extremely happy home owners. We have provided Dana's contact to some of our friends and colleagues and will continue to do so at every opportunity possible.
Arjun

"Recently I relocated from Virginia to San Diego. In preparation for my move, I consulted USAA and asked for the name of a real estate agent who might assist me in finding a suitable house in this area. No arrangements could have been more advantageous, pleasant, or satisfying than having Mrs. Worsham serve as my agent. Mrs. Worsham has proved to me to be not only a pleasant, gracious lady, but also an able expert, and competent agent. She was able to size up my need, areas of interest, and available houses that answered my desires. There is more to conveying a house than gathering a list and showing it to a prospective buyer. There is pleasantness, gracious manners, person-to-person charm, negotiating skill, knowledge of the lugubrious paperwork involved, and successful dealings with a selling party. Mrs. Worsham possesses and displays all these qualities in an exemplary fashion."
John

"Thank you so much for your patience, persistence, and all the extra things you did for us. I appreciate everything you did for us. I hope you already know that and know it could have been a completely different experience and outcome w/o you & your excellent skills."
Deb & Jeremy
Awards And Affiliates
Cendent Mobility Affinity Specialist - 5 years
USAA Movers Advantage Program - 5 years
CNE - Certified Negotiation Expert
CDPE - Certified Distressed Property Expert
Member - San Diego Association of Realtors
Member - California Association of Realtors
Member - National Association of Realtors
Community Involvement


2013- Current: Rady Children's Del Mar Auxiliary Member
2013- Current: Make-A-Wish Volunteer
About Dana
When it comes to accolades, it's hard to beat, "...we had the best possible experience ever with Dana." But praise like that has provided Dana Worsham with an award-winning, referral-based real estate business that has built steadily since she was licensed in 2003.
With a deep understanding of San Diego and the nearby communities, Dana is known as a trusted advisor and is respected for her knowledgeable, attentive, patient, practical approach. "When you are an informed buyer or seller you'll make the best decisions," Dana says. "I ask a lot of questions so I can really understand my clients' needs, provide them with the best possible options, and keep them informed every step of the way."
Attentive to the many details of each transaction, Dana is a problem solver who puts concern for her clients ahead of the pressures of the marketplace. "Buying or selling a home can be very intense," she says. "It's a huge commitment and I want my clients to be comfortable with their choices and their decisions for a long time to come."
Born in Fruita, Colorado, Dana was raised in western Colorado and Lake Forest, California, then moved to Maryland before returning to San Diego. This process of moving back and forth across the country gave Dana a personal appreciation for how stressful a major move can be. She has applied that compassion to her real estate business, including extensive work with relocating clients, and to her commitment to local charities, including Rady Children's Hospital and Make-A-Wish Foundation.
"I have spent my entire real estate career perfecting my ability to negotiate, manage transactions, and accurately value properties to arrive at the best outcome for my
clients," Dana says, adding with a smile, "I work with nice people who appreciate my hard work."
Dana continues to advance her professional skills with training as a Certified Negotiation Expert (CNE) and a Certified Distressed Property Expert (CDPE).