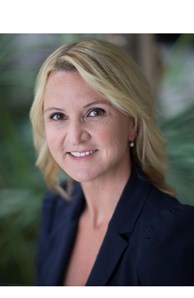 Sales Associate
CalRE#: 01708972
Meet Chelsea Cavigli
More about Chelsea Cavigli
Chelsea A. Cavigli served 2 years as the Director of Development and Operations for Miracles for Kids. Ms. Cavigli brings with her over twenty years of experience in human resources solutions, organizational development, best practices and strategic planning in businesses and non-profit organizations in Orange County.
Her education, personality, and ability to see the "big picture" led Ms. Cavigli into a role in Human Resource Development for Sunshine Makers, Inc., the makers of Simple Green, in Huntington Beach, California. As the Director of Human Resources, Ms. Cavigli provided senior HR support and international leadership for key business initiatives acting as an internal consultant to corporate leaders and managers, providing counsel on a wide range of complex organizational issues for over ten years. It was during this time she earned her Master in Business Degree from Pepperdine University.
Prior to her role at Simple Green, Ms. Cavigli graduated from the University of California, Santa Barbara with a Bachelor of the Arts in Communications and began her career in non-profit as the Managing Director of The EGBAR Foundation ("Everything's Gonna Be All Right"), where she worked for four years developing a curriculum guide for kids, fundraising and managing community clean-up projects on a global level creating relationships with corporate sponsorships to support the mission of the foundation.
Ms. Cavigli is proud of her involvement in organizations such as ISR (Infant Swimming Resource), a program that saved her sons life, in a near death drowning accident. She is an advocate of young women in business and acts as a mentor in her personal and professional life.