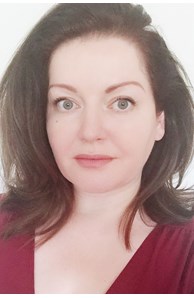 Sales Associate
Cal DRE#: 02063086
Email

jenny.sharpe@camoves.com

Phone
Office
More about Jenny Sharpe
With over 20 years of experience in real estate, encompassing being a Realtor, 'flipping' homes, athlete relocation, interior design, and being a private landlord, Jenny Sharpe works with both home buyers and sellers throughout Orange County, and Los Angeles.
Through a trusted network, developed over the course of her career, Jenny has access to many off-market properties ('pocket listings') and Coming Soon listings, and she has personally founded a website enabling Real Estate Agents to discreetly market these off-market homes. Jenny has worked with numerous distinguished clients and is experienced in handling off-market listings and real estate transactions requiring the utmost discretion, in addition to publicly marketed homes.
Born and raised in England, Jenny is well placed to assist International buyers and sellers whether they are relocating or simply searching for a pied-a-terre. Her past Real Estate transactions have included everything from apartments and single-family homes, through to listed historic homes, equestrian properties, homes in conservation areas, and even a property within a modernized medieval castle. Jenny has also personally renovated several Victorian homes.
In addition to her real estate career, Jenny has owned and operated businesses in the US and England, and by the age of 26 was operating a chain of restaurants with revenues of $25m. She has provided consultation services to over 200 start-ups, currently serves on the advisory boards of several companies, has been featured in publications such as The Times, Vogue, GQ, Marie Claire and Tatler, in addition to having been a guest interior designer on a TV home makeover show.
Jenny has also personally experienced a number of traumatic life events; this gives her an enormous amount of empathy and understanding for those experiencing challenges and enables her to work with them from a point of understanding and compassion.
Jenny is the grand-daughter of celebrated British artist Norman Cornish, who told her from an early age that "those who follow will always be behind"; she has gone on to live her life by this quote, actively pursuing innovation to the point that she and the companies she has founded have received nominations for several national awards including the prestigious Inman 2015 'Innovator Of The Year' award, a national real estate industry award.
She lives in Orange County with her husband John and their three children. In her spare time, she designs and makes her own line of fine gemstone jewelry, and volunteers her time to provide pro bono business support and mentoring to local companies and entrepreneurs (including former clients) launching their first business.