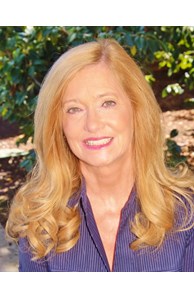 Sales Associate
CalRE#: 00963869
Email

maryellen.wetlesen@cbnorcal.com

Phone
Office

Los Altos

161 S San Antonio Rd, Los Altos, CA 94022
More about Mary Ellen Wetlesen
Professional Experience and Attributes
Mary Ellen believes that the difference between ordinary and extraordinary is that something "extra", and she is willing to go the extra mile for her clients. She joined Coldwell Banker with more than 15 years of real estate experience having lived in the Bay area for most of her life. She is an "all in" professional whose real estate business acumen stems from her thorough understanding of the Silicon Valley communities, her love of architecture, her innate interpersonal skills, and her competent negotiating prowess. She prides herself on relating to her clients from all socio-economic backgrounds on both an emotional and business level.
Background and Experience
Mary Ellen graduated from Johns Hopkins University where she studied science, math, and business. After graduation she landed in California, and joined Dataquest's Semiconductor Industry Service as a Research Analyst. She wrote and published detailed market analysis newsletters reporting on semiconductor companies' products market share worldwide. She interacted with high-level corporate executives (domestic and international) to provide market data and trends and helped to organize international conferences.
Then as a management consultant Mary Ellen assisted in evaluating business plans and preparing presentations to venture capitalists. She helped with market and product valuations for companies with diverse interests ranging from high tech semiconductor mask-making, medical billing software to textile manufacturing.
Mary Ellen subsequently got her Real Estate Salesperson license and was among the first agents to join Alain Pinel Realty during its early years. She sold real estate in Atherton, Menlo Park, Los Altos, Los Altos Hills, Palo Alto and other locations throughout the Bay area. She left the industry for a while to build her dream "view" home in Tiburon, where she was very active in the community and the Corinthian Yacht Club.
As President of the Mt. Tiburon Property Owners Association Mary Ellen spearheaded strategic issues critical to the concerns of the neighborhood and interfaced with Town officials on important land use issues.
Upon "re-booting" in the industry Mary Ellen worked at DeLeon Realty where her responsibilities were diverse including listing facilitation, project coordination and executive administration.
Personal Background
Mary Ellen was very active in fundraising for the Peninsula Children's Center Charter Auxiliary (PCCCA), a center for autistic children. She was a member of the Junior League of Palo Alto (JLPA) where she did "hands on" community service working with the "Christmas in April" organization that renovated the homes of financially challenged families.
Mary Ellen was President and Regional Director of the Ferrari Club of America Pacific Region where she helped to organize one of the most successful National Meets in Monterey. She enjoyed exercising the cars on tracks around the country. She also enjoyed racing an Elva Mark VII vintage race car.
She was on the Board of the Corinthian Yacht Club Catering Department (CCD) where she helped to oversee its operation and finances for the Club and the associated public catered events. She also served on the Membership and House Committees.
Mary Ellen also serves on CYC Race Committee assisting with its major regattas to ensure clean division starts and accurate finish times. She loves sailing, skiing, aerobic dancing, hiking, and biking.