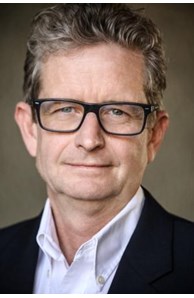 Sales Associate
CalRE#: 01985055
Email
Phone
Office

Los Feliz

1917 Hillhurst Ave, Los Angeles, CA 90027
Nobody knows LA better than LA Andy May
More about Andy May
What should a buyer or seller expect when working with me?
I am a Realtor who expertly guides buyers & sellers with enthusiasm, focus, integrity, and an extensive knowledge of the Los Angeles area. I have sold homes all over Los Angeles; from Alhambra to Westchester. Nobody knows LA better than LA Andy May
My promise to you:
● I will take the time to listen and learn about your needs, wants and desires.
● I will be honest in my dealings with you and tell you what you need to hear, not necessarily what you want to hear.
● I will explain everything and help you better understand the intricacies of the real estate transaction. What I do not know, I will find out for you.
● I will communicate consistently and openly in the manner you choose and respond immediately to your requests.
● I will be patient and guide the process at your pace. You will not be rushed into a decision with me.
● You get my full attention; you will never be working with assistants or team members.
● I will fight tooth & nail for what you want and what is fair.
Why am I in Real Estate?
Having made my home in Los Angeles for over two decades, I have grown to love the city. After a long and successful career selling and servicing national publishers and marketers in the printing industry, I was seeking a new venture that reflected my interests and passion for architecture, urban life and building community. I have found that serving as a real estate agent in the LA area.
Being a Realtor brings me into daily contact with a variety of interesting people who live in this unique city. It also allows me the freedom to help make this city a better place to live by engaging in community activities like volunteering at and supporting various organizations including Ivanhoe Elementary (where my wife has taught kindergarten for over 10 years), The Hollyhock House at Barnsdall Park, Los Feliz Neighborhood Council, and Abundant Housing LA.
I love houses; their history, their design and the neighborhoods they compose, and I love being able to connect buyers with their new homes and communities.