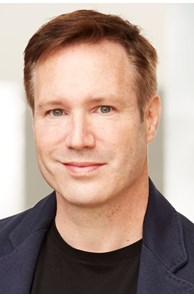 Realtor®
CalRE#: 01429826
Email

jason.cook@camoves.com

Phone
Office

Los Feliz

1917 Hillhurst Ave, Los Angeles, CA 90027
Rule #1: My Clients always come first
Connect with Jason
Awards

International Diamond Society
More about Jason Cook
Hi. I'm Jason Cook with Coldwell Banker, the largest Real Estate Brokerage in the world.
My Mother was a Realtor and my father was in the Air Force and after worked as a civilian for the Military, so I grew up moving almost every year of my life. You can say real estate is in my blood. I am a successful, confident and passionate Realtor that will represent you to the best of my ability before, during and after your real estate transaction.
I've been selling real estate since 2005 and I'm a top producer for Coldwell Banker and a member of the International Diamond Society which is the top 10% of Coldwell Banker Agents worldwide. I have years of Marketing and Sales Experience. Before becoming a Realtor, I worked in Marketing and Sales for such companies as Fidelity Investments, Final Draft Inc, and The Palm Springs International Film Festival.
I'm passionate about Real Estate. My goal is always the same, to give the best service and to provide the best outcome possible. I strive for perfection in everything I do. I go over everything with a fine-tooth comb. To be successful in this business, you must be motivated, persistent and involved with your clients. I walk my clients through every step so they know what to expect and are prepared.
Homes, architecture and people are what gets me excited and when I can bring all those things together… that's the perfect sale.
I'd love to work with you in selling or finding the perfect home.
Testimonials


Jason is a consummate professional. From the night we listed our home to the final signature on the final document to close escrow, Jason maintained excellent communication with us. There was never a time that we were left wondering where we were in the process. We recommend Jason without reservation; he is the right man to meet your real-estate needs. We rate him 5 Stars, Two Thumbs up, A+, … and he is one of the most pleasant individuals we have ever had a business relationship with. - Alan & Colette Wardin
"I relocated from another country and really appreciated Jason's ability to zero in on my needs and find me a house in a perfect area which I love quickly (within 2 days). His professionalism, communicative handling of our transaction even after the sale was closed is unprecedented. I highly recommend Jason Cook and will be using him when I sell my home in the future." - Sandy DeGroot
"From start to finish, Jason stuck by us tirelessly for over 8 months while we searched for our home. Jason was always upfront and honest, going beyond his duty as a realtor, and giving us more than was ever required from him. We'll always be in debt to his hard work, and appreciate the superb client-relationship he provided! - Brian Gates & Galyn Overall
"Jason is a professional and knowledgeable real estate agent and his performance speaks for itself. Jason is a great advisor who always acts with his client's best interest in mind. He will never pressure you into any hasty decisions and his personal approach makes all the difference. We will always have him representing us in real estate transactions." - Rafael and Kasia Barkas
" Jason is a professional, courteous, and knowledgeable Realtor. He really went above and beyond the call of duty for us. He held our hands through the entire process of selling our home and buying another. Jason, thank you for making something so stressful a little easier, you're the only realtor I'll ever use again." - Joanna & Donald Goodman
"We really appreciated your dedication and efforts in selling our house. You were always available to us, returned our calls promptly, and made the process clear. We valued your honesty, organization and enthusiasm. I will not just recommend you to people, but encourage them to call you." - Jon & Claudia Gallagher
"I want to personally thank you for selling our home. You went well beyond your call of duty. In this tight market you sold our home in 30 days which I find amazing. Your marketing skills, dedication, and professionalism really paid off." - Kathy Mallari
"Jason helped us to purchase our first home and it was a pleasure working with him. He provided us with all the help and information we needed and he never pushed us in any way. He always made us feel like we were his only clients and his first priority. We will recommend Jason to everyone we know!" - Vince & April Oliver
"Jason helped make my dream a reality. He is a terrific agent... professional, knowledgeable and thorough and he is always just a phone call away." - Donna Taman
"Thank you so much for all your time and attention. You are an outstanding agent with manners and skills that are exemplary in your profession." -Brian & Rebecca Nickerson
"Jason is a realtor who is extremely diligent in his efforts. He is very aware of the market place and keeps you informed on a regular basis. I would highly recommend his services to anyone who is considering buying or selling real estate." - Genesia & Ozzie McCowan
"I really appreciated Jason's tenacity and communication throughout my transaction. In the purchase of our new home he took extra time to work through details with us, and the sellers. He took all of my phone calls (and still do)!! His advice is always sound and looking to our best interests. I could not ask for a more professional real estate agent." - Doug Sutton
"It was great having a Realtor that really knows Marketing. Jason exceeded my expectations - holding my home open for the public, marketed it through various means, and most importantly, had it sold at the price I wanted, all with little effort on my part. Jason has proven himself to me and he's my Realtor for life." - Paul Allen
"Jason is truly the realtor that protects your interests. He cares about his clients. We really felt Jason was on our side. Every small detail was taken care of and he was there 24/7 to answer my questions. I had great comfort knowing Jason was on top of everything." - Bernadette Campomanes
"Jason provided me with professional service from day one. He stayed in contact with me constantly and he showed personal interest. I am 100% satisfied with his services and would gladly recommend him to friends and family." - Shalonda Mooney
"Jason has been a courteous, professional and hands-on agent who has been on top of everything from the beginning to the end of the sale of my home. I highly recommend him without reservation." - Yongmoon & Jungsoon Park
"Jason is truly an amazing realtor. Jason worked with me to find a home quickly. I closed Escrow and moved in 30 days later without any problems. Jason is extremely professional and I have recommended him to about 10 friends already. I am 100% satisfied with the service Jason has provided and would definitely use him again in the future." - Judy Wong
"I want to tell you that I think you are really great. I admire your honest way of doing business. Don't change, we need more people like you out there." - Georgia Crawford
"It has been a true pleasure and I can honestly say it was the best realtor experience I have ever had. I will defintely recommend you to my friends and co-workers." - Daniel Higgins