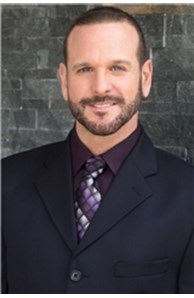 Associate Broker
CalRE#: 00976937
Email

stevendoheny@me.com

Phone
Office

Los Feliz

1917 Hillhurst Ave, Los Angeles, CA 90027
Connect with Steven
Designations
Luxury Property Specialist (Luxury Specialist)
More about Steven Spreafico
Your #1 Doheny Estates, Sunset Plaza, SunsetStrip Specialist
Steven Spreafico was raised on his family's working cattle ranch located in Edna Valley of San Luis Obispo, CA. This is an area recognized for both its beauty and wines. He had a dream, to move to one day and live at the top of the hills, in the Sunset Strip and to help people find their dream Estates, from his own home and to live their Lifestyle to their fullest.
Your #1 Doheny Estates, Sunset Plaza, SunsetStrip Specialist
Through hard work and dedication, now a homeowner at the top of the hill, his dream has come true, just like yours can also! Starting as an assistant almost 20 years ago, Steven's extensive knowledge, real estate business savvy, his networking, and his dedication and passion has made him one of the most recognizable, respected, powerful, honest, ethical, fun to work with and Premier agents, to the most exciting real estate market in the world; The Sunset Strip, Doheny Estates, Sunset Plaza, Beverly Hills, Bel Air and West Hollywood.
His expertise in this market, especially from his door knocking, has made Steven know and learn about almost every property, which enables Steven to offer his clients special advantages, such as the first to see his pocket listings to buy.
Your #1 Doheny Estates, Sunset Plaza, SunsetStrip Specialist
Being a Listing agent, & representing a home to sell, is like being in your own "Broadway Show", you must create the excitement, and show the finer details of the home. Steven has a very unique approach. His passion, young & hip high enerty, marketing campaigns, 21st century technology, with all the internet and websites, advertising expertise, & open house skills; which Steven himself sits putting up to sometimes, 25 open house directional signs as needed, to guide the buyer to the home, and staying longer, has allowed Steven to get his sellers record breaking sales prices on their homes. More than any other entity, in town, along with his select client base of Business managers and the "who's who crowd" of the Westside, Steven creates "magic" for those he serves.
Your #1 Doheny Estates, Sunset Plaza, SunsetStrip Specialist
You may already have seen Steven's bright smile on all the carts at Pavilions located on Santa Monica Blvd. at Robertson.
Steven has compassionately volunteered his time, talents, and expertise and has been working these last 2 years very closely with the city of Los Angeles, to improve the streets in this city, concerning pot holes, street cleaning, street lights, dead tree removal, and replacement of signs, are some of the issues which Steven continues to bring before city officials.
Your #1 Doheny Estates, Sunset Plaza, SunsetStrip Specialist
Steven has been very instrumental along with neighbors, in getting Colecrest Dr. up and running again, since it collapsed last winter with all the rains, it has been closed down. Cole Crest is the only alternate street route which may be used as an emergency exit for homeowners who live between Kirkwood Dr. in Laurel Canyon and Sunset Plaza Dr.
Your #1 Doheny Estates, Sunset Plaza, SunsetStrip Specialist
Steven on his own, has collected over 250 signatures of local homeowners, in the area, to help rebuild and make the road safe again for everyone! The road is almost finished now, and should be open soon, thanks to all the neighborhood support! Steven's philosophy is that it takes a community effort and everybody needs to continue to call their city services, reminding and bringing to their attention, what is needed on your street, and to keep our neighborhoods clean, safe, and the most prime real estate in the world. For a FREE magnet of your city services, or for a market evaluation and/or consultation, you can reach Steven Spreafico at Coldwell Banker at: 323-848-7755.