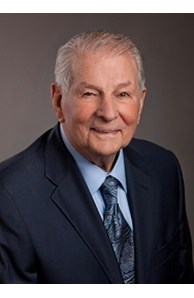 Realtor®
Cal BRE#: 01381813
Email

don.callahan@cbnorcal.com

Phone
Office

Los Gatos

410 N Santa Cruz Ave, Los Gatos, CA 95030
Connect with Don
Awards

International President's Circle Team
More about Don Callahan
Business Philosophy
Upon retiring from the CPA profession, I joined my son Kenn and the Callahan Real Estate Group in the Real Estate Profession. Kenn has been a successful, full-time Realtor since 1989 and is consistently in the top 1% within Santa Clara County's 10,000 agents.
Our core values of confidentiality, honesty, integrity, respect and high ethical standards guide us in all that we do.
There are only a few things in life more stressful than going through the process of buying or selling a home. I take the responsibility to make you as comfortable as possible through this process.
The Callahan Real Estate Pledge to You…
We will keep you abreast of all aspects of the buying or selling process from beginning to end. We will be keeping you informed through the various recommended Inspections such as termite, home and roof, the Marketing of your home if you are selling, negotiations with your buyer or seller, and finally, through the Close of Escrow. And, we will relieve you of dealing with the inspections, the marketing of your property if you are selling, and having to deal directly with the buyer or seller or their
As a CPA for 38 years, my reputation of treating my clients personally and being focused on client satisfaction resulted in client loyalty. Many of my clients were clients for more than 30 years. It is that same reputation of the Callahan Real Estate Group of personal client attention and being focused on client satisfaction that has guided me to be successful in helping our clients sell or buy a home.
.
Awards And Designations
I am a Graduate of the Graduate Realtors Institute where I earned the prestigious GRI designation. As a member of the Silicon Valley Association of Realtors, the California Association of Realtors and the National Association of Realtors, I keep abreast of all of the current and latest legal, ethical and market aspects of my profession.
Community Involvement
A long time resident of Los Gatos, I am an advocate of community involvement. I am currently serving on the Board of Directors of the Los Gatos Community Foundation, Inc. as a Past President/Chair, Billy Jones Wildcat Railroad as the current Treasurer, Saratoga Men's Club as a Past President/Chair, Rotary Club of San Jose Foundation as the current Treasurer, and the YMCA of Silicon Valley as a Past Chair. I have served on the following Boards: Art Docents of Los Gatos, Inc., Los Gatos Chamber of Commerce, Life Member and Chair of the Southwest Branch of the YMCA of Silicon Valley in Saratoga, President/Chair of the Rotary Club of Campbell, Chair of the San Jose/Silicon Valley Chamber of Commerce, , President of Toastmasters International, San Jose Chapter 1577, Golden Gate University Board of Trustees and President/Chair of the Golden Gate University Alumni Association.
As a Community Volunteer, I have been honored to receive the John D. Crummy Award in 2002, the YMCA of Silicon Valley's Highest Award, the 1998 Volunteer of the Year Award from the Metropolitan YMCA of Santa Clara Valley, the 1998 Distinguished Volunteer Fund Raiser Award from the National Society of Fund Raising Executives, Silicon Valley Chapter, the Distinguished Citizen Award in 1994 from The Exchange Club of San Jose and the City of San Jose, the Distinguished Citizen Award in 1992 from Kiwanis Club of San Jose and KBAY FM100, the Outstanding Alumnus Award in 1991 from Golden Gate University and the 1986 Volunteer of the Year Award from the Southwest Branch YMCA of Silicon Valley.
Personal Background
Born in new York City, I moved with my parents to Los Gatos at the age of 9. With the exception of four years as a member of the US Air force, and ten years in San Jose, I have maintained Los Gatos as my permanent residence. Having grown up in Los Gatos, I attended the LG Elementary School on University Avenue, now Old Town, and LG High School. I have seen Santa Clara Valley, known as the Valley of Hearts Delight, grow to become Silicon Valley the High-tech capital of the world. I earned a BBA degree at Golden Gate University in San Francisco, majoring in accounting and economics. All the while working first as an assistant bookkeeper in a machine shop and then for a CPA preparing financial statements and tax returns for individuals and small businesses. Upon graduation I took and passed the National CPA examination and started my career with a local CPA firm in San Jose. After the two years of required internship, I formed a CPA firm with two other CPAs. I retired in 1995 and joined my son Kenn in 2003 as a member of the Callahan Real Estate Group. I enjoy golf, fishing and backpacking with one of the highlights having been hiking the John Muir Trail, 215 miles in 17 days. The Trail starts on the floor of Yosemite Valley and ends on the top of 14,415 foot high Mount Whitney in Southern California.
I have four children, Keith, the oldest and lives in Dallas and is a Residential Real Estate Agent, just like his younger brother Kenn and twin daughters Kathy and Karen, both of whom live in Livermore.
Communities I Serve
Having been raised in what is now, Silicon Valley, my sphere of influence spreads from Cupertino and Mt. View down through Sunnyvale, Saratoga Los Gatos and Almaden Valley to and including Morgan Hill. And then from Morgan Hill back up through San Jose to and including Milpitas. The Callahan Real Estate Group has experience with satisfied clients from first time buyers to long-time investors for properties ranging from condominiums to large estates