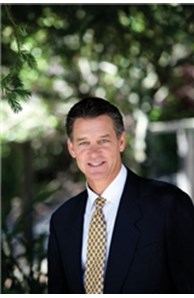 Associate Broker
Cal BRE#: 00665727
Email

paul.skrabo@cbnorcal.com

Phone
Office

Menlo Park

1377 El Camino Real, Menlo Park, CA 94025
Connect with Paul
Awards

International Diamond Society
Designations
Luxury Property Specialist (Luxury Specialist)
More about Paul Skrabo
Personal Information
Paul began his Real Estate career in 1978, soon after graduating from Stanford University. Paul has extensive experience in the local Real Estate market. He has worked as an agent & office manager. Paul concentrates his energies on the Mid-Peninsula communities of Menlo Park, Atherton, Palo Alto, Portola Valley, Woodside, Redwood City, San Carlos, San Mateo, Los Altos, Los Altos Hills, Mt. View, and Sunnyvale. His experiences with buyers and sellers involving numerous types of transactions give him an edge in client service, consulting, and negotiation. Paul also has an on-going history with builders and developers of new homes, lots & land. From land acquisition, through the construction phase, Paul has the knowledge to guide clients in this specialized area of Real Estate.
Experience
With over 25 years of local Real Estate sales and management experience, Paul offers a wealth of knowledge to Buyers and Sellers. Born in Menlo Park and currently residing there, Paul has expert knowledge of the Mid-Peninsula and surrounding communities. Representing Buyers and Sellers, Paul's services include: continually view new property on the market; especially target markets suited to the client's needs. Keeping the client updated on active listings, pending sales, and closings. Providing information regarding the market place. Maintain frequent communication with client and other Realtors. Offer effective negotiation in the client's best interest. Honest in his dealings. Educate the client on contract formation, terms, and conditions. Explain the escrow process. Puts himself in the "customer's shoes". Has continual follow up with the client and his/her concerns. Appreciates the Customer and the business they provide. Offers incentives for client referrals. • Return phone calls as soon as possible • Provide accurate information • Show up for all appointments on time • Respond quickly and politely to inquiries or additional requests • Explain forms and agreements • Monitor escrow and closing • Keep you informed during the sale of your home • Give you advice and counsel • Keep your bargaining and financial position confidential • Promote and protect your best interests • Negotiate the best price and terms for you • Pass on information that may enhance your bargaining position.
Professional Services
During the presentation of an offer, Paul will: • Be present to hear the offer which will be presented by the buyer's agent • Have the buyer's agent inform us of who the buyers are (i.e. new to area), and what their qualifications are (i.e. income, job, source of down payment) • Examine every item in the contract with you so that you thoroughly understand what the buyers are offering and what they are asking for (see Offer Checklist) • Discuss offers with you in private, after listening to the buyer's agent • Give his candid opinion of the offer, but the final decision to accept, reject, or counter will rest with you
During Escrow, Paul will: Insure that both you and the buyers receive copies of all documents pertinent to the transaction • Make sure that all contingencies are met and removed within the time limits provided in the contract • Keep you informed of the progress of the buyer's loan application • Be present during all inspections and keep you informed of the results • Obtain a preliminary seller's closing statement from the title company to insure that all figures are entered correctly

Areas I Serve
Serving Portola Valley, Woodside, Atherton, Menlo Park, Redwood City, San Carlos, San Mateo, Palo Alto, Mountain View, Los Altos and Los Altos Hills, Sunnyvale, and the greater Bay Area.