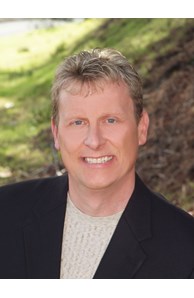 Sales Associate
Cal DRE#: 01303189
Email

rick.maher@cbnorcal.com

Phone
Office
Connect with Rick
Awards

International Diamond Society
More about Rick Maher
Raised one of nine children by a single mom in western Pennsylvania, Rick learned to help people get what they want. He began selling investments for a brokerage firm when he came up with an idea that would forever change the way he sold products and helped his clients. He decided to move to California in order to test out his creativity.
Over the years, by going out of his way to assure that his clients reach their goals, Rick set national records selling five different products in five different industries. His biggest achievement came in Real Estate. During his career, he accomplished the following:
· Obtained 22 financial and real estate licenses in 5 states.
· Opened 110 investment accounts in six weeks.
· Sold hundreds of annuities.
· Sold 1800 vacation ownerships in 3 ½ years.
· Sold 250 mortgages to his customers in one year.
· Sold 320 investment properties as a real estate agent in one year.
· Profiled in Real Estate Agent Magazine for success.
· Formed one of the largest real estate investment groups in California.
· Initially retired at the age of 39.
· Recently appeared on the show, "Talking Success" with world famous coach Jack Canfield.
· Part-time keynote speaker and sales-trainer for Rickmaherspeaks.com.
Rick has lived in California for 20 years and Marin for 16. He is an avid hiker, loves nature, animals, and just being around people. Rick is author of "The Basket of Opportunity", a motivational self-help book describing his journey of sales and speaking in 49 states. He writes comedy every day and is an active trader in the stock market. He loves dogs as if they were his children. A former college baseball and tennis player, he remains very athletic. Rick has done stand-up comedy and loves to travel and golf too. His motto is--"Life is short. We only live 28,287 days on average. So, make them count!"