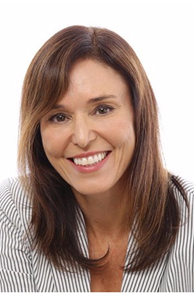 Sales Associate
CalRE#: 02027379
Email

robin.corey@cbnorcal.com

Phone
Office
More about Robin Corey
There's no question, buying or selling your home can be an emotional process– your home is a place that memories are made, and children grow up. But what is often overlooked is that your home is also perhaps your single largest investment. Giving balanced attention to the investment side is what makes my approach to representing my clients different.
In the real estate agent world, I'm a bit of an anomaly. I have earned an MBA, and have a background in marketing for Fortune 500 companies, interior design, construction management and real estate investing.
My unique combination of skills allows me to balance the emotional side of real estate, with a business minded approach to help you make smart decisions from both a personal and financial perspective.
What does all this mean for you?
Buyers – Your heart may tug at that home with the incredible view, but I'll help make you aware of how that school district could keep a lid on your future appreciation. I'll also carefully consider market data and condition of the home to help you negotiate the right purchase price.
Sellers – Ready to move on and just make the house go away? I'll keep you focused on opportunities to ensure you get premium pricing for your home so you have more to invest in what comes next.
When I see homes on the market, I am amazed at how much money is "left on the table." In today's market, most houses will sell if priced right, but too many sellers are missing out on realizing the full value of their property.
What many sellers don't realize is that in the current market and in many areas, certain updates can earn you 2X, 3X and even 4X your investment. Even the smallest changes can make a big difference. I can help you recognize and capitalize on these opportunities.
Yes, this approach is more work for me, but it sets my services apart and achieves a better outcome for you. I love what I do, and am passionate about real estate and helping clients.
Whether you are a buying or selling, the first step is to understand your needs. Please call me at 415.710.4047 or email me at robinmcorey@icloud.com.
Let's work together!