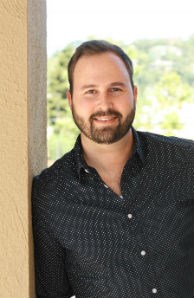 Realtor®
Cal BRE#: 01998728
Email

Trace.Riter@cbnorcal.com

Phone
Office
More about Trace Riter
About Me
Trace Riter is a proud southern Marin native. Having grown up in Mill Valley he has a unique ability to find properties that fit his clients' interests and lifestyle. Anyone familiar with Southern Marin knows every neighborhood has its own character and qualities that make them unique. It takes someone truly familiar with all the different neighborhoods to provide a level of expertise that helps take the uncertainty out of the purchasing process. This first hand knowledge is valuable to anyone listing their property, half the battle is targeting qualified buyers and selling the local lifestyle, focusing on what makes the property unique both geographically as well physically appealing versus other listings. 
Trace has managed portfolios for two of the larger real estate investment trusts in California. This large portfolio management  experience has given Trace a unique macro view of the real estate market. Highly focused on identifying and acquiring properties that perform as long term investments, as well as resale, he has developed a keen eye for what is an honest, profitable and safe investment for his clients. This bodes well for any client looking for an honest appraisal of their property or one they are looking to purchase for themselves.
With direct expertise in a construction management capacity, Trace has personally overseen every stage of over 400+ renovations and remodels with the goal of meeting market demand for high quality properties with a cost effective approach. This experience lends itself to anyone looking to maximize the appeal of their listing with minimal overhead given his practical knowledge of every aspect of updating or renovating ones property. Trace grew a property management company from 300+ single family homes to over 2,500+ in under one year, focusing on targeted marketing and growing relationships through exceptional service. His dedication to his work paired with his unique experience in every aspect of the real estate industry makes him an indispensable asset to any client.