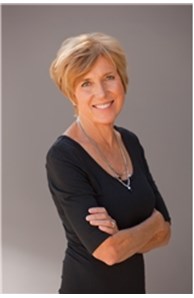 Sales Associate
CalRE#: 01941235
Email

april.brandes@camoves.com

Phone
Office

Mission Viejo

27742 Vista Del Lago Ste J1, Mission Viejo, CA 92692
More about April Brandes
Business Philosophy
April Brandes has exceptional ability in helping clients thrive in the often emotionally challenging experience of buying and selling properties. Her extensive experience as entrepreneur has been an invaluable foundation for providing strategic and practical insight to her clients. April's iimaginative approach to online and traditional marketing has been a tremendous help to sellers in a competitive market. April has long enjoyed the California coastal lifestyle. She grew up sailing the beautiful Pacific Ocean, and loves bicycling along the meandering coastline. April enjoys spending time with her large family and has been passionately involved in numerous charities. Her current efforts are to support coffee farmers in Uganda and local foster youth. April is proud to have the expertise and integrity of her team at Coldwell Banker to assist her in every phase. April strives to meet or exceed her clients' expectations through professional, honest, ethical leadership.
Education and Training
April received her bachelor's degree cum laude from Pepperdine University, Malibu. Immediately after college, she accepted an executive position with the Southern California Professional Golfers Association. She and her husband, Mark, then married and founded Brandes Portraiture, a luxury portrait studio, which became a leader in the international photographic industry. April oversaw the company's strategic planning, branding and marketing in both the Orange and Ventura counties. Her 30 years of experience in marketing high end portraits has been an invaluable foundation for providing strategic and practical insight to her clients.
Areas of Expertise
April has lived her entire life along the California coast. She focuses on water properties in close proximity to the beautiful Southern California lakes and ocean communities.

So many baby boomers are starting to envision what retirement will look like. Sometimes this involves a long distance move to be closer to the kids.. Other times, it's just a few streets away from where they raised their families. Either way, the practical, emotional and financial considerations are unique to each client, and require careful attention.
Community Involvement
Celebrate Hope Ministries, Uganda, Africa
Training local farmers to become self sustaining coffee farmers while helping them to experience the redemptive grace of a loving God.
Free Wheelchair Mission, Irvine, CA
Helping people in developing countries to get off the ground and into hope as they gain mobility and learn the hope that comes from the gospel.
Safe Families
Caring for at risk families before state intervention becomes necessary

Communities I Serve
Communities along the California coast, including
San Clemente
San Juan Capistrano
Mission VIejo
Rancho Santa Margarita
Foothill Ranch
Lake Forest
Aliso Viejo
Dana Point
Laguna Niguel
Laguna Beach
Corona del Mar
Newport Beach
Costa Mesa
Irvine
Tustin
Seal Beach
Seal Beach