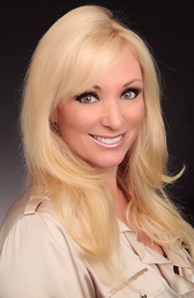 Sales Associate
Cal DRE#: 01214109
Email

WynDee.Swartz@camoves.com

Phone
Office

Newport Beach

840 Newport Center Dr Ste 100, Newport Beach, CA 92660
Whether you're looking for your next dream home or searching for your first, you have found the best in professional service with WynDee.
Connect with Wyn Dee
Awards

International President's Elite
More about Wyn Dee Swartz
Testimonials
Due to an unparalleled commitment to providing outstanding customer service as a Newport Beach Realtor assisting with Newport Coast home sales and Corona Del Mar property purchases, many satisfied real estate customers have submitted letters of thanks and some greatly appreciated reviews regarding my Orange County real estate services.
 
Dear Wyn Dee,
Now that the transactions are done and process of the selling our home is behind us, I want to take the time to send you this note of thanks and express my respect.Having been in business for more years them I am willing to admit I have strong opinions on the difference between first rate organizations and average. I can give you a litany of key measurements, financial-communications-response times, ect., all of which you met. However, the top ones in my book are personal; competency and commitment. You have excelled at both.In stark contrast to many other business people I encounter, you gave us a realistic projection of what to expect, you did not oversell or give us 'feel good" promises that could not be met. Then you did what you said you would and were successful because of your competency, even exceeding your commitment when things went well.Thank You for an excellent outcome, I would be glad to be able to provide you with a reference anytime you want it and will give you the highest possible recommendations to anyone I know that is looking for the kind of service you provide. It is a tribute to First Team to have you on their team.
-Tim and Sandi Mahanna
 
WynDee Stone,
I wanted to take this opportunity to highly commend the efforts of Wyn Dee Stone in Successfully completing the sale of my home. Wyn Dee was truly a delight to work with throughout the entire time that it took to complete the sale of my home. From a customer service perspective in the Real Estate Industry, she is the best that I have encountered. I believe this because of her unique combination of strengths which include her creative problem solving, excellent communication skills, patience, tenacity persistence, industry knowledge relationship building, negotiation, attention detail, enthusiasm, and her great attitude in over coming obstacles that come her way.Again, I cannot say enough about the outstanding job that she did in representing and meeting my needs and her customer. She is definitely a tremendous asset to First Team Estates and should be formally recognized for her efforts. She is truly an Industry best performer!!
Warmest Regards,
-James Leonard 
Dear Wyn Dee,
I wanted to take this opportunity to Thank You for all the tremendous help you been during the sale of my home in Placentia, I doubt Very seriously if I could have remained in my home with out your expert advised and hard work to find just the right buyer for my situation.You have gone and beyond the requirements of any Realtor in this transaction, and I Thank You from the bottom of my heart. If ever I am in the position of buying another home, I will definitely get in touch with you. If any of my friends are on the market for property of any kind, I will certainly recommend you and your company. Thank You, thank you, thank you!
-Hannah Skuppen