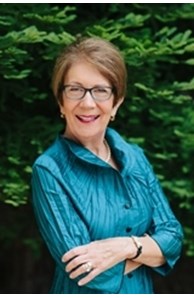 Sales Associate
Cal BRE#: 01242730
Email

beckyandersen@comcast.net

Phone
Office
Connect with Becky
Awards

International Sterling Society
More about Becky Andersen
Biography
Becky Andersen has an astute capabilty of connecting with people, which becomes particulary important when you are entrusting someone with one of your most precious assets - YOUR HOME. Whether you are purchasing a new home or preparing to sell your existing property, you can count on Becky's integrity, professionalism, attention to detail and follow-up every step of the way.
"The Real Estate profession is a perfect fit," says Becky. For fifteen years, she was involved in the sales and marketing field, the latter half of which she served as International Marketing Director travelling the far corners of the earth. She successfully negociated licensing and distribution agreements, often utilizing her second language, French, in which she is proudly proficient. "After the birth of our daughter, I was pleased to be a stay-at-home Mom during her pre-school years. I knew I would be rejoining the workforce, but was unwilling to be on the road as I had been before. Becoming a REALTOR has allowed me the flexibility to still be a great Mom and spouse, while being able to utilize my marketing and negociation skills for my many clients. It's a win-win situation, which is also the attitude I like to bring into each transaction."
A California native who has lived in the Crocker Highlands neighborhood of Oakland for the past twenty-five years, Becky serves clients throughout the East Bay, including Oakland, Piedmont, Berkeley and other locales requested by her clients. "I am so fortunate to have chosen Coldwell Banker," Becky asserts. "Not only is it the largest Bay Area Real Estate Company, but it is an internationally-recognized firm with incredible systems and support that helps me serve clients with the degree of quality and excellence which they so richly deserve.
A dedicated, full-time Real Estate professional, Becky's no-nonsense approach has earned her accolades from clients as well as other REALTORS.