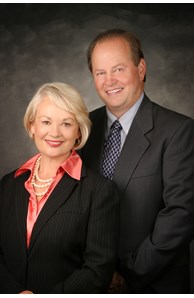 Realtor®
CalRE#: 01181995
Email

darlene.hattersley@camoves.com

Phone
Office

Orinda

5 Moraga Way, Orinda, CA 94563
More about Darlene Hattersley
A Professional Advantage

Darlene and Peter bring a wealth of skill and professilonalism to their clients. A caring, competent service-oriented business model enables them to exceed their clients' expectations. After fifteen combined years as residential specialists in Lamorinda-Lafayette, Moraga and Orinda, Berkeley/Oakland East Bay and San Francisco they joined Coldwell Banker as Preview Properties Specialists and CARTA Relocation Specialists. They have received the distinction of Top 100 in Coldwell Banker San Franciosco Bay Area in 2008, International Diamond Award for 2008, Top 20 in the award winning Orinda Office for 2008 and the highest number of sales for the Orinda office in August 2008. Always available on their cell phones, they are responsive and dedicated to their clients.
Their Background

Darlene and Peter were born in Indiana and graduated from Purdue University. Darlene became a special education teacher and remains very aware of the special needs of families and children. With three children, now grown and living in San Francisco, she and her husband Peter have always been active in school and sports and community activities in Lamorinda. Once a teacher at Head Royce in Oakland and with 25 years of school and community information to share with her clients, she has loyal clients recommend her to their family and friends on both sides of the Caldecott tunnel. Darlene and Peter also have expertise in Rossmoor, a senior residential neighborhood in Walnut Creek where Peter's father lives.
Peter was first a civil engineer with Bechtel and then he became a commodity broker for nearly 20 years. He earned the title of Senior Vice President, first with Merrill Lynch and then with Prudential. Peter commuted to New York City while working on the New Your Mercantile Exchange. He returned to become a real estate broker with Alain pinel and then earned a California General Building Contractors License. Family, a new grandson, friends, travel birding and their home are their interests.
In the last year they have listed and sold homes in Walnut Creek, Lafayette, Orinda, Rockridge/Oakland and San Francisco. They are listing agents for a beautiful new construction project in Walnut Creek. They also have listed a prestigious 24 acre estate in Sleepy Hollow Orinda.
A Passion for Real Estate

For many years Darlene and Peter have loved and have gained extensive experience in many aspects of real estate. In the 1970's they were apartment house managers in Pacific Heights, San Francisco, and limited partners in the conversion of a theatre to a shopping center in San Mateo. In the 1980's, Darlene and Peter lived in Monterey where they were owner/developers of 12 ten-acre ranch estate properties and they established Hattersley Construction, still owned by Peter's brother. They moved to Piedmont and then to Orinda where Darlene became an assistant in a retail leasing company in San Francisco. For more than fifteen combined years they have has been Realtors specializing in residential real estate and relocation services.
Helping You Achieve Your Goals

Their clients have said it best…."They have guided us through each step, always looking out for our best interest. No one, but no one, could do a better job." Another wrote, "…every step was handled with competency and professionalism. Their expeditious and skillful handling of the sale of the house was remarkable and greatly appreciated." And again, "They listened to our needs and thoughts and took the time to professionally present and market our property. They possessed the poise and confidence needed to successfully meet our goals, selling price, and terms and conditions. I appreciate their business acumen."
Peter and Darlene are always commited to achieving client satisfaction.
Integrity you can trust and a commitment to your success are the keys to their succes
The Clients' Advantage

Their warm professional relationships, wealth of skills and professionalism open doors for their clients. Their quality care and commitment to excellence is a distinctive advantage when buying or selling your home. Darlene and Peter are always committed to achieving client satisfaction through their expertise in staging, marketing and negotiating. Integrity you can trust and a commitment to your success are the keys to their success. It is appropriate that their motto is "Helping You Achieve Your Goals."