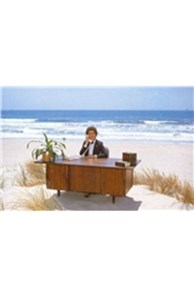 Sales Associate
CalRE#: 00594208
Email

bodineelias@aol.com

Phone
Office
Connect with Bodine
Languages other than English
Spanish, Croatian
More about Bodine Elias
Professional Experience

Bodine has been a real estate professional since 1985, specializing in Beach & Marina Properties in the Oxnard/Channel Islands area.
Bodine is a self-confessed work-a-holic and is committed to a 100% effort in serving her clients.
Bodine has maintained one of the Top Sales Positions throughout her real estate career beginning with companies such as Merrill Lynch, Prudential and for the past several years with Coldwell Banker Residential specializing in water-oriented properties.
Whether you are interested in Buying or Selling a Beach Home, a Beach Condominium or a Beach Lot to build your Dream House, Remember...
BODINE KNOWS THE BEACH 805-985-2121
Personal

Bodine and her husband, Octavio, built their home at Oxnard Shores Beach in 1980 when they moved to Ventura County from Burbank.
Bodine immediately got involved in the Neighborhood Council Program under the auspices of the City of Oxnard. She held the Chairmanship for 15 years. As Chairperson, her community service activities have been directed at safety, cleanup and beautifying the Oxnard Shores Beach area. Hundreds participate in her Walkway Cleanups, the Adopt-a-Beach program or accompany her to City Council meetings to achieve a neighborhood goal. She led a campaign in working with the Edison Electric Company and successfully convinced the City Council to unanimously vote in favor of allocating $3M for undergrounding the utilities at Oxnard Shores Beach. She then concentrated on a $2.2M effort to Repave the streets at the Shores. Both projects were enormous multi-year campaigns and sometime inconvenient for the residents but the end result has been celebrated by all.
Because Oxnard Shores Beach is considered a great asset by City officials, it took several years of lobbying to convince the City Fathers that allowing signage to reflect a new, more aesthetic designation MANDALAY SHORES BEACH would enhance the area and encourage tourism. I don't think anyone has been disappointed.
Education

Bodine is a graduate of the University of Miami, Coral Gables, Florida. Her bachelor's degree is in the Spanish language with minors in Education and the Russian language. Early on, Bodine found that she was best suited for the business world as is evident by the success she has garnered.
She has served as a Planning Commissioner for the City of Oxnard. She has been a leader at Mandalay Shores Beach for 15 years spearheading Neighborhood Improvement Projects as Chairperson of the Neighborhood Council program in liason with the City of Oxnard. Succcessful major projects include the Undergrounding of Utilities in 2000 and complete Repaving of Streets at the Shores in 2004.