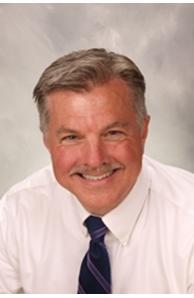 Manager
CalRE#: 01225081
Email

Bill.Dalton@camoves.com

Phone
Office

Palm Desert

72605 Highway 111 Ste B1, Palm Desert, CA 92260
Welcome to Coldwell Banker Palm Desert
Connect with Bill
Designations
Luxury Property Specialist (Luxury Specialist), NAR certification for online professionalism (e-PRO)
More about Bill Dalton
What Agents are saying about me and this office...


Coldwell Banker- This is not the Coldwell Banker of old (10 years ago). This company and management is genuinely concerned about the agents, big or small, their education and professionalism. Great place to be in the desert.

Bill Dalton has maintained, and improved, the office standards. He is genuinely concerned about the agents, very responsive to the agents questions, provides a good intelligent work environment and is extremely knowledgeable. He is even working on improving the appearance so people can fell positive about coming there to work.
-Stacey H. Grande, Realtor, RN, CRS, GRI, CNE, ASP, SRES, CA DRE# 01484737
"I believe that especially in an international marketplace such as the Palm Springs Area, Coldwell Banker's global reach provides a major asset to its customers that other, less dominant real estate brokerages simply can't deliver. Combined with the desire to help my clients achieve their goals, I endeavor to apply both my own and my manager's years of sales, marketing, and real estate industry expertise, together with my seasoned negotiating skills, to become the absolute best business partner that I can be."
- Bob Makohin • REALTOR®
This is what I enjoy and appreciate from Bill Dalton. His positive outlook, helpfulness, and humor. Some of THOSE DAYS humor really helps. His knowledge of this real estate world is appreciated. Hey, did I mention his great laugh and smile?
- Patty Tompkins, Bre#01956948
As a 40 year veteran of real estate I can conclusively state that Coldwell Banker Residential Brokerage is an excellent company to works with. Besides being an extremely well recognized professional brand they are they most widely accepted brand in Real Estate by buyers and sellers. Coldwell Banker has been noted for having the highest degree of ethical standards. The company has every possible resource to help their agents. Coldwell Banker's marketing of their agents listings is so much greater than expected. The benefits of having an international company behind an agent's efforts is priceless. The office is friendly, cooperative and professional. The support staff actually does just that in a helpful friendly manner.
The manager, Bill Dalton, is the most helpful manager I have ever experienced. His expertise, friendly manner and readiness to help are attributes only found in the best of managers. I fully recommend Coldwell Banker as a great company to be associated with.
- Jon Dulevie
" Bill Rocks!! I Had a difficult seller who wanted to back out of a deal, keep in mind we got Asking. We set up a meeting with Bill. Bill listened, calmed my seller down , gave out some hugs ,suggestions and boom 💥 2 weeks later we closed Escrow!! - It's nice to know that Bill has our best interest in mind !! - James Guillermo.
My Philosophy
As a non-competing manager, my main focus is helping my agents to lead extraordinary lives. I do this by leveraging our four core values, Production Power - helping our agents take more listings, sell more homes and make more money, Coaching to Confidence - Providing our agents with Individual and Group coaching providing opportunities in the office and outside venues, Wealth Building - Enabling our agents to grow and protect the money they have made by providing financial strategies and programs to assist them. Culture of Awesomness - Recognizing our agents achievements throughout the year in supportive and fun ways! Who doesn't like to have fun!
WHY THIS OFFICE?
WE HAVE FUN AND SELL LOTS AND LOTS OF HOMES!
This office sells over 800 homes a year, and is on track to sell 1,000 this year! (2018)
Team Friendly! Agent Friendly...heck its just an efficient, top producing, friendly office!
We stream our office meeting LIVE, you can watch it on your computer or phone from ANYWHERE.
LOTS OF SUPPORT...staff have been in their jobs an average of 16 years.
Experienced Manager - over 20 years in the business, 12 years of management, in Ventura, Los Angeles, the Westside and now Cochella Valley.
We reward our agents for helping us grow our office by enrolling them in our Agent Referral Program that earns them money every time the referred agent sells a home for as long as they are with the company!
We provide our agents an automatic marketing system that helps them take more listings, hold on to their commissions and sell more homes!
Intrigued? Curious about what a career would look like for you you? Give me a call! I might even buy you coffee or lunch.
Professional Affiliations

Member Department of Real Estate, National Association of Realtors, California Association of Realtors, California Desert Association of Realtors, (MLS Committe Member) Certified trained Mediator, e-Pro.
Real estate agents affiliated with Coldwell Banker Residential Brokerage are independent contractor sales associates and are not employees of Coldwell Banker.
AWARDS:
Branch Manager of the Year 2015 Greater Los Angeles, Northwest Region