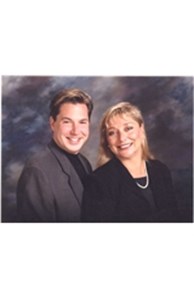 Email

est8homes@aol.com

Phone
Office

Pasadena

388 S Lake Ave, Pasadena, CA 91101
More about the Team
The Fairbanks Group
CASTLES TO CONDOS
Whether you are buying or selling a luxury estate, or an urban condominium, The Fairbanks Group is your resource for the professional representation required to handle one of your most precious assets.
PASSION BRINGS RESULTS
The Fairbanks Group's aggressive marketing and strong negotiating skills, coupled with a personal interest in their clients real estate concerns, mean results for you. With combined Real Estate experience of more than 40 years, the members of The Fairbanks Group share a passion for their profession. John Fairbanks, his sister Marion Fairbanks and partner Kevin Sweeten continue to bring The Fairbanks Group international recognition for their people-centered, results-driven professionalism. Having earned membership in Coldwell Banker's prestigious International President's Elite for 11 consecutive years, they represent the top 1% of the Company's sales force, both domestic and international.
THE TEAM THAT WORKS
Each member of The Fairbanks Group brings special skills and interests to the table, ensuring that your needs are fully met. When people love what they do, they get results. The Fairbanks Group is ready to guide and represent you from first contact through closing. If you are thinking about buying or selling, please call today for a no-obligation consultation. Let them show you how they can help you meet your real estate needs with passion and professionalism.
ARCHITECTURAL DIRECTOR
Architect-designed homes are rare and extraordinary treasures. They are most sought after and appreciated by a small and highly discriminating circle of buyers and sellers. Reaching these exclusive individuals, and knowledgeably presenting your property to them, is an assignment only the most specialized real estate experts are qualified to handle. Not surprisingly, many owners of Architect-designed homes call on The Fairbanks Group when it is time to buy or sell. The Fairbanks Group has developed an unparalleled portfolio of skills and experience to represent you in the purchase or sale of your Architect-designed residence. As experts, The Fairbanks Group will offer you a level of expertise, connections, discretion and effectiveness that is unequaled anywhere.
For more information, check out www.thefairbanksgroup.com