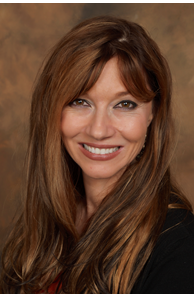 Realtor®
CalRE#: 02008008
Email

Shannon.OBrien@cbnorcal.com

Phone
Office
Shannon works with clients to list, sell, and lease real estate for over 12 years. Her client-centric integrity driven approach has been the cornerstone of her business.
More about Shannon O'Brien
Learn About Shannon
Shannon is a trusted real estate advisor and consultant who has been in the real estate industry for over 17 years. Her entrance into the real estate industry began in mortgage lending and in 2005, Shannon then decided that she could best serve her clients by becoming a licensed real estate agent. Her career is founded on the principles of integrity, professionalism and high degree of commitment to all her clients and associates. Her client-centric approach to all her transactions is the heart and cornerstone of her business philosophy. 
Shannon brings invaluable experience and knowledge to her clients with a keen understanding in the areas of mortgage lending, home-improvements, home-staging, market analysis, and contract negotiations.  
With in-depth knowledge of the lending process, Shannon is able to assist her clients with the proper financial tools to secure their real estate purchases. 
Providing a customized experience and exceptional service is always the focus and goal to be achieved with each and every client.
Shannon truly cares about her clients and always goes above and beyond her call of duty throughout every step of the real estate process. Meeting her clients' real estate goals is always very gratifying but becoming their trusted friend and Realtor is the most rewarding aspect of her work. Her integrity-driven mindset, outgoing personality and client-focused approach skillfully enhances every client experience.  
Shannon's Testimonials
"Shannon plainly put is the most talented realtor that I have ever worked with, and the second place realtor is a distant, distant second to her. I appreciated all her work to make my transaction go smoothly and - mostly - her willingness to fight for me, her client. She will pay attention to every detail and will make sure of that. I would recommend her to ANYONE buying or selling a home." - B. Linsey
"Shannon helped me sell an investment property. She came to our first meeting enthusiastic and well prepared, and every interaction I had with her after that was the same. She proposed an efficient sale process, staged the property and had professional photographs taken. She gave me good critical advice on finishing the house and negotiated strong on my behalf. The sale went very well-she brought in multiple offers, all way above asking price. I can't wait to work with her again." - D. Hamilton
"Shannon helped me through the process of buying my first home. Going into the process I thought I had a pretty good idea of what I wanted and what buying a home is like - but it wasn't "quite" as simple as I thought. Shannon may be the most patient person I know; she's completely open to hearing what you have to say and continues to listen whole heartedly when the next day you're saying something completely different. She was the one that finally figured out what I really wanted and found the ideal property. There were 18 offers on the property and we were the winning offer...even better yet...we still came in under appraised value! If you are buying or selling...there is no one better than her!" - Paul P.
"Shannon has helped me buy/sell 7 properties. Simply put she is the BEST. Her knowledge, strategies, and insights have been instrumental in me being successful in every transaction. She knows her stuff and will make sure you are well taken care of." - R. Consalo