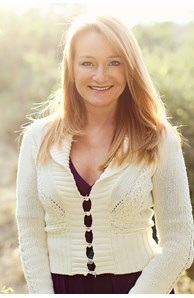 Realtor®
Cal BRE#: 01904221
Email

Venitia.Brown@camoves.com

Phone
Office
Brown Hansen & Associates - Real Estate Concierge Service
More about Vinni Brown
Areas of Expertise
As an interior designer and a real estate professional, I bring an added value of design education and marketing experience that will encourage a quick sale for my sellers and a strategic home search for my buyers.
As a buyer it is important that you have a professional on your side that can not only see the investment potential in a property but one that can negotiate to get you your dream home all within your budget. It is my responsibility to provide my clients with the highest level of service that is backed by years of education and design experience making the process of buying and selling a home as stress free and easy as possible.
Designing the Sale of Your Home!!
Design is my primary passion and informs and inspires many of my endeavors as a real estate professional. Being an interior designer allows me the unique opportunity to bring a concierge service experience to the marketing and selling of your existing home.  In todays volatile market is more important than ever for your home to have that 'extra something' that will gain you top dollar.  Trust your home to a real estate agent that is also a color consultant, qualified stager with the ability to help potential buyers visualize your home as their own.
Business Philosophy
I pride myself on bringing to my clients the best solution for their lifestyle and needs, not just for now but the future. It is my job to make sure that my clients buy a home that they can turn and sell quickly if needed, or "age in place" which is ideal.   Educating my clients to make the buying of selling of their home as stress free as possible is my priority and top concierge service is my goal!
Education and Training
Professional Qualifications:
- Proven marketing and accounting experience as a successful business owner including budget management and creative development and implementation.  
- Extensive training and hands-on experience in the interior design arena, property improvement, sales, and customer service.
- Strong background in concept/program development, schematic design, design development, space planning, perspective rendering, and model building.
- Solid knowledge of building codes and standards.
- Effectively coordinate subcontractors and serve as a liaison for clients.   With dynamic communication, presentation, negotiation, and relationship management skills, my goal is to bring to my clients the confidence that comes with knowing that they have someone working for them every step of the way.
Technical Skills: 
AutoCAD, Hand Drafting, Adobe InDesign, Photoshop, Quick Sketch, Google SketchUp, Microsoft Office SuiteSpecialtiesInterior Design: Residential, Education, and Commercial design.
Experience:
Coldwell Banker Residential Brokerage: 2011- Present
Owner/DesignerVinni Brown Design Studio: 2004 – Present (11 years) Greater San Diego Area Home renovation, Staging, Color consultation
AreaSkills & Expertise
Renovation specialist, AutoCAD, Color Specialist, Home StagingResidential, Interior Design, Luxury Relocation, Space Planning, Buying,Renovation, Sellers Investment Properties, Buyer Representation,Remodeling, First Time Home Buyers, Interiors ConstructionDocuments
Education:
Design Institute San Diego BFA, Interior Design
Bowling Green State University BA, Communications/Journalism
Activities and Societies:
Delta Gamma Fraternity, Women in Communications, ASID