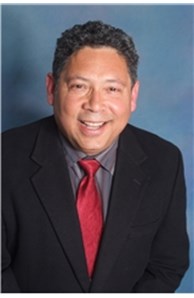 Realtor®
Cal DRE#: 01196585
Email

al.rodriguez@cbnorcal.com

Phone
Office
Connect with Al
Languages other than English
Spanish
More about Al Rodriguez
Professional Philosophy
To be a highly organized and personable real estate professional that enjoys other people and enjoys the challenge of quickly and efficiently selling a home or helping people purchase their new home in the shortest possible time.
Professional Experience
For the past twenty years I have worked in the real estate industry. By real estate industry standards I have done very well and sold properties all over the bay area. I have been involved with real estate since 1981 when I purchased two properties in Redwood City. In 1985 I purchased the home where I live in Eureka Valley. In the past several years I have also purchased and rehabilitated a number of homes so I am very aware of costs to rehab properties.
Blog
 "AL's TAKE" - Stories for The Pulse Newsletter 
 Al's take on living on hills
My first memory of a hill was the one across the street from where I grew up inTexas. To a boy it looked like a huge mountain. I remember a big rock teetering on top of  another big rock and I was always scared it would topple and run me down. That particular rock had a huge "P" and "R" painted on it, so we was called it the PR rock.Now I'm sure it was someone's initials.
Between the fourth and fifth grades my dad built a house on top of another hill. Therewas nothing up there. I remember a bulldozer coming in and scraping the hill so the house could be built. There were vacant lots on either side and I remember my mother sweeping the rattle snakes from of the newly sowed lawn. It was great to have a hill to play on and later on it was great to go and just look at the views of the small town on the banks of the Rio Grand withMexicoon the other side. 
 
I have always enjoyed hills which is one of the reasons I moved to San Francisco. Besides the cable cars, the neighborhoods, the restaurants and Victorian homes. I love the hills and the vistas they provide. I am very comfortable in my home on a steep hill. From my windows I can see Twin Peaks, CoronaHeights, Buena Vista and the upper Market area of San Francisco. The view is better in the back yard which climes to the top of the hill which is loftier than the roof. 
Off course there are negatives. Washing the car in a sloping driveway can be challenging. Dropping a can of soup after a trip to the market prompts a mad dash down the sidewalk to fetch it. It is a challenge to clime up a hill if you have been working all day and are hauling shopping bags. Hills move very slowly but relentlessly. I have wooden retaining walls all over the back yard and have replaced all of them once.
To me the positives outweigh the negatives. Walking up and down the hill is very good exercise. I think homes on hills are built much better than on level ground because they have to hold on to the hill. My house has a massive concrete foundation. A pickup truck crashed into the front of my house where the foundation begins several years ago and the heavy-duty vehicle was totaled. The home suffered some minor scratches. I painted them the next day. In San Francisco where we have earthquakes I can feel the  whole hill undulate but the house doesn't shudder. Not one picture fell nor did any wine goblets tip over during the big quake of 1989. On level ground it's a different type of wave like movement. 
 
If you or any of your friends or acquaintances want to live on a hill in San Francisco please give them my number. We have lots of homes on hills that I could help you buy.
 
 
Al's Take on Purchasing a second homeAs a fulltime active realtor in one of the most exiting cities in the world I can be busy almost 24/7.  To relax I need to escape the city and just chill.  Trips to Utah,Palm Springs and Las Vegas can work however they are too far from the Bay Area. If something goes wrong with a transaction I want to be able to hope in my car and get back to San Franciscoin less than two hours. The solution:  a vacation home in the Northern California wine county.
I have been concentrating on the Russian River community of Guerneville, which is an hour from the Golden Gate Bridge if you step on it.  It is also 20 minutes way from the Santa Rosa Coldwell Banker office if I need anything that involves an office.  Perfect!
After my last circuit to Palm Springs,Las Vegas and Utah in May I felt the time had come to make the decision to find a vacation home, no matter what.
The problem is scarcity. Once the medium price of a home in San Francisco hit one million dollars the real estate market became very heated throughout the Bay Area. Even Guerneville is suffering from inventory shortages. Two years ago when I was toying with the idea of purchasing a country home in the Russian River area there were over 60 homes on the market, many of them very affordable. Now there are less than 20 and prices are rising. 
With that in mind Casper, my faithful mutt, and I jumped in the car and drove to Guerneville to re-examine some of the properties I had turned down in the past as too quirky or too dilapidated. I was that determined to get something. 
Some of the homes we saw that Friday were nice. One of them has a live redwood tree in the middle of the bathroom, which I though was interesting if a bit over rusticated.  My problem, however, was that all I saw were very close to other homes. I wanted something in the middle of the redwoods with few neighbors.
Casper and I had lunch at Armstrong Woods after which, on a whim, I traversed the streets in the areas I liked, hoping to encounter a "For Sale" sign.  We drove this way then that, up and down the hills, through the flats and next to the river. I decided to ascend Summit Rd.where one of my pals once had a cabin. Returning down the steep road I turned onto Old Monte Rio Road, which skirts the mountain and is parallel to Highway 116 for several miles. No chance of flooding here.
We had gone about 1 1/2 miles on this tiny, winding road when out of the corner of my eye I saw "For Sale by Owner." In 100 feet the house appeared and I parked in front.  This could be it, I thought. Just one house to the left and then nothing to the rear the side and in front. A real fixer-upper. I walked up the stairs, viewed the second floor balcony and the ground floor deck before realizing someone lived there so I descended the stairs grabbed my cell and called the number on the sign. A week later I was in contract to purchase the property. 
Als take on Radical Remodels
When I was a young boy my dad told me that with money you can almost do anything. Once I started to work at the ripe old age of 12 at my aunts store, of course my dad got me the job, on the weekends, I realized I had it made. I was making my own money and could do almost anything with it. During the summer going into senior year I worked and worked because I wanted a new car for my senior year in high school. Off course what I wanted was a Triumph Spitfire, a two seater convertible that my parents had no intention of sign for. There comment was "you're going to kill yourself in that tiny car and we are going to sign our name to that death trap. My answer was "ok ill buy a motorcycle, I can afford to pay for that in cash" They signed for the car very quickly. Off course now I would not even consider getting in a car that small.
Now that I sell real estate in one of the most expensive cities in the world the lack of inventory is so limited, again, I see that with money you can almost do anything.San Franciscois going thru a remodeling boom. Almost every block has a remodeling project going on. Since there is not enough real estate to sell inSan Franciscoto accommodate all buyers people are buying properties and then remodeling them to there liking. I see hills been dug out to create parking spaces. I see 700 sq ft homes being lifted three stories to add another 2500 sq ft of livable space. I see complete second floors blown off to square out an A frame roof. Because ofSan Francisco's tough demolition rules (its my understanding it takes about 5 years to completely demolish a home) some people will just leave the front façade of the home and completely redo all the back of a home. Off course withSan Franciscobeing earthquake country some of these remodels take 12,18, 24 months that the rest of the hood has to put up with. The never ending Hummmm's of the air pressure machines. The amount of construction trucks etc.
Al's take on time capsules
A minor diversion from the drudgery of renovating an old property can be the excavation of old, forgotten items buried in the bowls of the structure. A chest underneath the floor boards containing gold coins or a missing Picasso masterpiece plugging a drafty corner are always possibilities but the usual discovery is valueless trash that nonetheless provides interest and sometimes insight.
Under a sheet of cheap linoleum in a bedroom of one of the flats I'm renovating was a cache of newspapers from November of 1973. Sifting through them provided a glimpse of life in America 39 years ago as documented by the San Francisco Chronicle, the morning paper, and the San Francisco Examiner, the afternoon daily during that era. 
Superficially the newspapers back then looked pretty much as they do today. Upon examination, however, there have been some changes. The biggest change is that the content was big.  Page after page of hard news, concentrating mostly on national and international events, provided a heft that contrasts very favorably to today's skimpy coverage. Headlines ranged from The President: 'I'm not a crook.' to Anne Weds Mark, Mama Weeps. Richard Nixon is long gone as is the marriage of Princess Anne to Mark Phillips but Watergate still lives in infamy and the weeping Queen Elizabeth is still with us as she smiles during her Diamond Jubilee.
On the surface the advertising looks much the same, although these days there are no ads for nifty typewriters. Even the prices for much of the items aren't much less than one sees today. Two caught my eye. A big ad for Salem cigarettes strikes a discordant note with today's health obsessed newspapers while a nearly full-paged ad featuring a perky Anita Bryant pushing Florida orange juice four years before she achieved notoriety throughout much of the country, especially here, is a poignant glance at a less polarized time.
What has changed, of course, is the cost of housing inSan Francisco. Prices listed on Sunday, Nov. 25, 1973 range from $18,950 for a two-bedroom house in the Outer Mission to $139,500 for a "grand manor" in Pacific Heights with 5 bedrooms, 2 with ensuite bathrooms, a family room, a two-car garage and elevator! In between is an Upper Market custom built two-bedroom view home for $68,500 and three-bedroom, two bathBernalHeightsnumber for $31,950.
If only time travel were possible we could snap up what would now be considered outrageous bargains instead of agonizing whether our house-hunting budget should be $600,000 or $700,000. Still, while times may change the time to buy is always now.
Als take on Social Media
When I started selling real estate almost 20 years ago personal computers where just coming into vogue. The concept of social media didn't exist. Real estate agents still poured through binders in which printed listings were manually inserted although those dusty volumes were soon on their way to the boneyard as inventory began to be available on computers albeit in a primitive form with very few search options. Most realtors used pagers instead of cell phones and purchase contracts were hand-written. The fax machine was the mode for delivering and receiving documents.
Fast forward 20 years and real estate listings throughout the world are available with the click of a mouse. Cell phones are ubiquitous rendering pagers nearly extinct while E-mail is the medium of record eliminating the ambiguities and imprecision inherent to telephone conversations. Online marketing has eclipsed print advertising. Clients are no longer passive customers completely dependent on the real estate agent. Most clients begin the house hunt by searching the internet before contacting the agent. The major downside occurring during these two decades of progress is that property in San Francisco is nearly ten times what it was prior to the online revolution.
Technology has made my life easier but could, I fear, make it more complicated. The culprit? Social media. The phenomenon has morphed in a few short years from a trendy neologism describing what the young folks were up to as something that all the brightest experts insist is a necessary component of effective marketing.
As my Facebook friends know I rarely post much beyond a new listing launch, updates to my flips or pictures of Casper. I tell myself I just don't have time but to be frank I'm still unsure how a comprehensive presence on the social sites is good for business despite the avalanche of articles from national and local real estate associations assuring me that it is.
Don't get me wrong. I do enjoy keeping up with people on Facebook and have a 2014 goal to beef up my presence on the social sites. Having made that commitment to myself I still can't help but shudder whenever I receive an invitation to Twitter. To tweet or not to tweet is a question I'm not ready to answer. One step at a time
Als take on the California Budget Crisis
I'm usually so busy with my real estate business that I rarely have time to pursue other items of interest. Yesterday, I decided to go camping with my dog Casper since some of my clients are out of town and the softwood floors of the property I'm renovating were being redone freeing from work there for three days. 
I threw the camping gear in the trunk, put Casper in the back seat and proceeded to Sonoma County to the Bullfrog Pond campground inside Armstrong Woods Reserve, about 2 hours north of San Francisco near theRussian River. The day was beautiful and the freeway was clear. At a pit stop at a MacDonald's in Santa Rosa I chomped down a Big Mac and Casper gobbled Chicken McNuggets. We stopped in Guerneville to purchase some groceries for the two-day stay and continued to the campground.
When we arrived at Armstrong Woods we were greeted by a sign reading "Campground closed due to Budget Cuts." I was shocked and angered. Haven't our California law-makers gotten it together to prevent park closures? 
With the second highest state income tax and gas tax along with the highest sales tax in the nation why are our politicians incapable of providing the services these taxes are supposed to fund? And they want still more!  On this November's ballot are initiatives that, if approved, would raise the income tax rates still higher and even increase the sales tax. If the people refuse to increase their tax burden the recently enacted state budget, which by law must be balanced, will face a huge deficit. Talk about counting chickens before they are hatched! 
Below are some examples of even more taxes confronting us and that will affect you if you sell your house in 2013 compared to this year.
Expiration of the Bush Tax cuts. Long term Capital gains taxes increase 5% if it's not renewed.
The Health Care Bill provisions. Unearned income will be raised 3.8% this is a law, this will happen.
November CA propositions
$250,000 and above taxable income                1%
$350,000 and above taxable income                2%
$500,000 and above taxable income                3%
$1,000.000 and above taxable income             4%
So if both federal and state taxes rise will I and Casper and anyone that wants to go camping be able to do it? Your guess is as good as mine but, based on the history of Sacramento politicians, the answer is probably NO.
Professional Affiliations
San Francisco Association of Realtors
California Association of Realtors
National Association of Realtors
National Association of Hispanic Real Estate Professionals
Grupo Sociocultural Hispano
Recent Sales
29 Velmar Terr Single Family Home San Francisco
8100 Oceanview Terr Condo San Francisco
221 Thrift Single Family Home San Francisco
88 Crescio Single Family Home San Francisco
360 Guerrero Condo San Francisco
1239 Sheltercreek Condo San Bruno
721 Excelsior Single Family Home San Francisco
16 Glenrose Single Family Home Daly City
103 Cleo Rand Ln Condo San Francisco