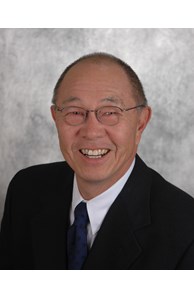 Associate Broker
CalRE#: 01236966
Email

George.Chao@cbcnrt.com

Phone
Office
More about George Chao
Professional Experience
George has been a San Francisco resident for 30 years. He has a thorough knowledge of the city, the various neighborhoods and the considerations that can make a house a real home. George specializes in residential properties from single family homes to small multi-unit residences. He has been a Real Estate Broker since 1998.

Related Experience
With an interest in art and design, George has been involved with many local artists and craft-persons. This interest led to the creation of a well-regarded retail store specializing in art, functional crafts and home accessories. George has an interest and appreciation for all styles and is particularly drawn to mixing traditional and comtemporary designs to create lasting enjoyment.
Education
MBA, State University of New York at Albany.
BS, Rensselaer Polytechnic Institute.

Professional Philosophy
George applies a personal approach to each and every client. He strives to understand their needs and interests and attempts to respresent them in the best way possible.
Professional Affiliations
San Francisco Association of Realtors
California Association of Realtors
National Association of Realtors
Testimonial
"When we moved from the East Coast it was important to work with someone who has been in the community for a long time and who's experience we could count on. George knows a lot about the real estate market in San Francisco but equally important he knew the emotional aspects of a move and of negotiating and closing the best deal for us, his clients. If you're interested in bottom line results, George is your guy! We love our home and we loved our deal!"
Moe and Gloria
Sea Cliff
"I will always be in George's debt because he found the property that would be my home. He has the skill that all valuable realtors must have: he can listen to a client and understand what she is looking for in a home. As I was chatting about what I wanted my new home to be like, George and I were instantly on the same wavelength. He knew exactly the kind of look and feel that I was trying to describe. He also understood and respected my price paramenters and the very next day found the property that became my new home. George is terrific."
Kathy A.