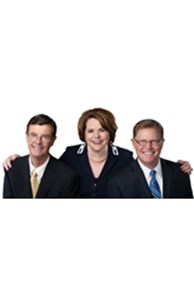 Email

Edie@EdieIsraelTeam.com

Phone
Office
Driven To Deliver
Connect with the Team
Awards

International President's Premier Team
More about the Team
Edie Israel
After years of executive sales and marketing experience as well as entrepreneurial success, Edie entered into the real estate market of Southern California in 2003 and immediately experienced success. Her enthusiasm and ability turned into award winning performance first at Century 21 and then Prudential California Realty where she achieved the highest award level of Chairman's Club Platinum (2005-2007) and Chairman's Club Diamond (2008-2013) and top 100 Agents in Prudential for several years (2009,2012,2013). Edie has a Master's Degree and a passion for excellence to serve her clients at the highest levels of concierge service. With strong marketing, sales and negotiating skills and a commitment to achieve for her clients it is not hard to see why she has been successful. Edie has several designations in real estate, Certified Residential Specialist, Senior Real Estate Specialist, and relocation certified as well.
John Israel
John Israel also holds a Master's Degree with an undergraduate degree in Business and has held high levels in corporate America working for fortune 500 companies. John also managed a Century 21 real estate office in Southern California prior to joining with Edie and Jim Allen to form our own company, Praxes3, Inc. The team then joined Prudential California Realty in 2005. John runs the business side as well as participates in all the property inspections with a thorough knowledge of the home systems and what inspectors look for when doing the inspection and often helps the client with vendors that will be honest and competent in fixing those issues that come up. The financial analysis of the value of the client's property will be generally done by John.
Jim Allen
Jim Allen holds a Master's Degree in Business Administration. Jim's extensive and diverse background in mortgage lending, commercial real estate and residential real estate adds great professional depth to the team. His experience is a great strength for the team when working with buyers through the mortgage loan process. In addition, Jim's ability to evaluate the buyer's financial qualifications ensures a solid transaction for our clients who are selling their home. His review of offers on our listings and his excellent negotiating skills are very important to provide the best result for our clients. Jim brings a sense of comfort and clarity to every transaction.