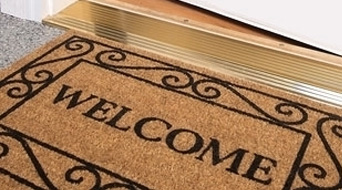 A complimentary service exclusively for Coldwell Banker Residential Brokerage clients – Serving the Chicagoland Area, as well as parts of Wisconsin, Indiana and Michigan.
Make this move your most effortless ever.
Few events in our busy lives are more stressful than moving. Preparing your home for the market by finding painters, landscapers and handyman services can be both time consuming and frustrating. The additional tasks of locating a mover and arranging for temporary storage can seem overwhelming.
Allow us to handle the details… gratis.
We'll help take care of the details before, during and after your move by finding the pre-screened, insured vendors that you need. These individuals and companies have already successfully met the needs of a very discriminating group - our agents and employees - so we can recommend each of them to you with confidence. We can help you with electricians, moving services, plumbers, home repairs, lawn care, loan pre-approvals and many more categories.
Put our Concierge to work for you.
When you list or buy a home with Coldwell Banker Residential Brokerage, our Concierge will be available to describe the various services and answer your questions. Once you've established your needs, we'll provide assistance before, during and after your home transaction.
You will have "Lifetime Privileges"
The Concierge Service doesn't end when you move in! As a Coldwell Banker Residential Brokerage customer, you'll have access to the Concierge as well as local and national services that will provide you with discounts and preferred status for as long as you like.