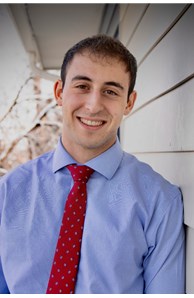 Sales Associate
Email

ethan.shapiro@coloradohomes.com

Phone
Office

Boulder

2700 Canyon Blvd Ste 200, Boulder, CO 80302
More about Ethan Shapiro
Ethan Shapiro The First Climate Change Realtor
A broker is one who facilitates transactions, a realtor is one who adheres to the National Associations of Realtors code of ethics while facilitating transactions, a climate change realtor is no mere realtor, he or she is a fiduciary to the overall health and well-being of the global community.
I am on a mission to shift the focus of the real estate industry from that of rigid profit motive, to an industry dedicated to the principles of enlightened self-interest. This school of thought aims to demonstrate how individuals who act to further the interest of others ultimately serve their own self-interest to the highest and most fulfilling level.
As an Associate Broker with Coldwell Banker, I am your one stop shop for everything you might need to know about the real estate transaction process. With the greatest marketing tools in the industry and with the best talent in the Boulder market working under our brand, Coldwell Banker is the platform where the industry transformation begins. As the son of a successful entrepreneur and a graduate from the Leeds School of Business with a degree in Strategy/Entrepreneurship, I understand on a foundational level what it means to be a small business owner. With the support of Coldwell Banker and the Boulder office, it will not be long before more professionals dawn the title of climate change realtor and accept the honor and responsibility that comes with it.
I assure you, there will be no other agent who will work harder to provide the very best service possible for your family. Our lives depend on it.
With each closed transaction we move one step closer to a more sustainable and environmentally friendly world. A strict 50% of all profits generated will be contributed to climate change prevention groups including; charities, small businesses, and other local environmental organizations. A future to look forward to begins by choosing the Climate Change Realtor for all your real estate related needs.