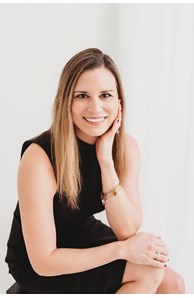 Sales Associate
Email
Phone
Team

Market BoulderOffice

2700 Canyon Blvd Ste 200, Boulder, CO 80302
"Meeting people where they're at, helping move them to where they want to be"
More about Kaylee Murphy
The best word to describe me professionally and personally: "Invested".
I am invested in people. I thoroughly enjoy meeting new people and learning from them. Everyone has such a unique story- it is an honor to play a role in the lives of others, and they in mine.
I am invested in the community. I grew up in Parker, CO and am lucky enough to be back in Douglas County raising my own family. I have been blessed to see how the area has grown over the years, and am proud to call Colorado my home.
I am invested in Real Estate. Actually, it's kind of a family thing. From multifamily and single family investment properties, to remodeling and flipping, to real estate law- myself and close family members have experience in all facets of the business. I have specifically worked within several sectors of the Real Estate industry, with extensive experience in title insurance and home warranties.
I invested in my education, having earned a degree from Colorado State University in Fort Collins, CO.
I am tenaciously invested in my clients. I care about their best interests and needs, and my goal is work fiercely to make their dreams a reality.
As your REALTOR®, I will be your number one advocate. Guaranteed. I am positive, compassionate, knowledgeable, hard working, detail oriented, and dedicated.
In addition to my family and clients, I invest my time in the following community organizations:
Denver Metro REALTOR® Association:Member
Colorado Association of REALTORS®: Member
National Association of REALTORS®: Member
DMAR Young Professional Network (YPN):Member
MOPS Mission Hills Church
Fit4Mom Castle Rock
Leukemia & Lymphoma Society: Donor