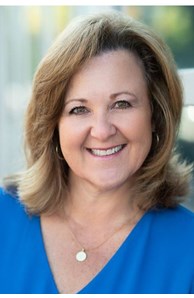 Regional Vice President
Helping Agents Live an Exceptional Life
More about Tammy Miller
Real estate is not just a housing business—it's a people business—and Tammy Miller has an impressive track record of leading, managing, and coaching real estate leaders who are passionate about their work and the clients they serve. As a regional vice president for NRT, America's largest real estate brokerage company, Tammy oversees 14 real estate offices and 1,200 agents from Fort Collins to Colorado Springs. She helps these offices develop effective leaders through the tools, training, and support that Coldwell Banker offers.

Throughout her 22 years in real estate, Tammy has shown a passion for inspiring and coaching real estate brokers to develop successful careers. She graduated from Western State Colorado University with a degree in business administration and has been working in real estate since 1997. Since she's been at Coldwell Banker, Tammy has worked in management positions for 18 years, including 16 years as managing broker of the Southeast Metro Office, which was one of NRT's top-performing offices for 12 consecutive years. As one of the top 100 branch managers in the country, Tammy has also served as a member of the NRT President's Council for 7 consecutive years.
Tammy believes that building relationships is key to good leadership, both in real estate and in her personal life. A Denver native, Tammy married her high school sweetheart, and she loves watching her 5 children, 1 daughter-in-law, and 2 grandchildren grow and become successful. In her free time, she enjoys travelling (especially to the beach) and spending time with her family and 2 dogs.
As a non-competing broker, Tammy's priority is to guide and develop Coldwell Banker's agents to be the best in the business and to help them lead truly exceptional lives. In her current role, she focuses on training managing brokers to lead Coldwell Banker's Colorado offices, setting the groundwork for a vast network of professional support and leadership. Coldwell Banker's tools, marketing support, coaching, and education provide brokers with the opportunity to grow their businesses independently while in a community of professional support and growth. Coldwell Banker is not just a brokerage; it is a partner to its agents, and non-competing brokers like Tammy are invested in other brokers' successes. For Tammy, business development, coaching, and mentoring are more than just abstract ideas to achieve success—she has a concrete plan to help agents get there.