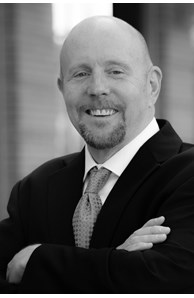 Realtor®
Email

mark.davis@coloradohomes.com

Phone
Office
More about Mark Davis
Mark Davis brings his negotiation experience to Coldwell Banker. Prior to joining Coldwell Banker, he worked as an IT director of a fortune six company. In management, he learned how to be patient, detail-oriented, proactive, and a strong negotiator.
As your real estate agent, Mark will be an advocate for you. Whether you are buying or selling he will work tirelessly to promote your best interests. If you are selling, he will work with you to get you the best price, in the least amount of time, by using Coldwell Banker's state-of-the-art technology and superior marketing program. If you are buying, he will provide you with the best information and market data so you can be a well-equipped buyer. In addition, he will be your advocate and provide you with the strongest possible negotiating position.
Mark understands that moving can be stressful. As a full-time real estate agent, he will work hard to lower your stress level and make your experience as pleasurable as possible. He will work with you to understand your unique lifestyle, needs, and wishes because it's about your life, and it's important to him. His focus is about your complete satisfaction!! He will accomplish this through constant communication and by being accessible whenever you need him.
Mark has been an area resident since 1993 and, recognizes the unique characteristics of living and working in the Mile High communities.
When not assisting clients, Mark enjoys spending time with his wife Leigh and their family; you can usually find them relaxing at some mountain park.
"It would be a pleasure and an honor to work for you."