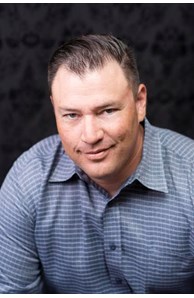 Realtor®
Email

sal.gomez@coloradohomes.com

Phone
Office

Loveland

100 W 29th St, Loveland, CO 80538-2234
Connect with Sal
Awards

International Diamond Society
Designations
Associate Broker
More about Sal Gomez
Your Local Real Estate Expert


Sal Gomez became a resident of Boulder, Colorado in 1985 and was raised with farming, land, and exploration as part of his life since his beginnings in western Kansas.nbsp; He claimed the outdoors as the platform to develop what became a passion for fishing, archery, rock climbing, everything outdoors and anything on wheels.
Climbing the Flat Irons and fly fishing Boulder Creek were among his favorite spots when he was younger.nbsp; nbsp;His involvement in amateur sports has been extensive.nbsp; In the early 1990rsquo;s, Sal founded and operated a backcountry snowboarding company in Steamboat, CO called Backcountry Technologies.nbsp; This endeavor put him in contact with many top professionals in the industry.
Sal has a passion for motorcycles.nbsp; He is a member of MRA, SRAC, and AMA.nbsp; He brought his kids up riding and racing dirt bikes.nbsp; Sal also road raced with MRA.nbsp; In his spare time he road trips around Colorado, Arizona, and Utah on his favorite MV Agusta sport bike.
In addition to snowboarding, motorcycles, and all of the outdoor activities Sal does, Sal participates in Equestrian sports such as Dressage, jumping, and riding for pleasure.nbsp; From 2000 to 2010 Sal owned and operated Rocking GM, a Warmblood training and breeding facility in Longmont, Colorado.nbsp; In addition to the equestrian operation, his property was home to a 120 acre grass/ hay farm and the Walker Reservoir, a historic and prominent water feature in Boulder County .nbsp; As a steward to nature, Sal preserved the private reservoir for the benefit of water fowl, crops and all types of local wildlife. nbsp;It was here he became knowledgeable about water rights and sustainable farming practices.nbsp; Salrsquo;s involvement with his own property and water led to his interest in land and property rights as a whole, which has ultimately led Sal into the real estate business, a very natural fit.
Sal loves dogs and has volunteered at dog rescues such as Animal Rescue of the Rockies.nbsp; This organization helps troubled dogs adapt and learn skills that make it possible for them to be placed in a forever home.nbsp; For nearly 20 years Sal has trained dogs and horses.nbsp; One of his favorite breed hersquo;s worked with is the Neapolitan Mastiff.nbsp; Sal has a special way with animals that is noticed almost immediately by anyone who knows him.
Sal is a member of the Loveland Berthoud Association of REALTORS, the Colorado Association of REALTORS, and the National Association of REALTORS. Sal makes a commitment to protect individual property rights, abide by a strict Code of Ethics, and operate at a level of excellence that benefits his clients long after closing. nbsp;In 2015, Sal obtained his Associates Degree in Network Administration and is a Microsoft Certified Professional. Sal sees computer knowledge and experience as an important part of adapting to technologies that play an important role in business today.nbsp;
Sal is a proud father of three sons ranging in age from 14 to 20 years old.nbsp; Spending time with his family is very important to him.nbsp; Salrsquo;s family is the reason that he works so diligently, they are his world. In their free time, snowboarding, fly fishing, camping, 4-wheeling, hiking, and riding bikes are just some of the ways his family likes to spend time together.nbsp; Sal values his family and clients very much, always believing that investing in relationships with other people is where the real treasure is.
Sal Gomez cares and is committed to his community and the people in it. This kind of attitude is exemplified in the way Sal conducts himself every day in the real estate business. Dependable, hardworking, caring, and committed to his clientrsquo;s needs every step of the way is why Sal should be your AGENT for life!
nbsp;
nbsp;
nbsp;
nbsp;