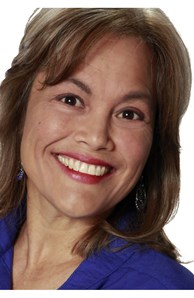 Realtor®
Email

mimi.tugaoen@coloradohomes.com

Phone
Office

North Metro

12110 Pecos St Ste 100, Westminster, CO 80234-2029
More about Mimi Tugaoen
Welcome!

Thank you for visiting my website!
I've been a full-time, dedicated Realtor in the Boulder County and North Metro Denver area since 2003. I am a Colorado transplant and couldn't be happier with my decision to move to Colorado's beautiful front range! That's enough about me. Frankly, it's not about me. It's about you and what you need and deserve in a Realtor. I would like to touch on how I approach my job as a Realtor and how I may be a good fit to help you with your next home sale or purchase in Colorado.I schedule around your schedule; I do not have set days off, or set hours. I am available on weekdays, weeknights or weekends… whatever works best for you.
I do not work with an assistant. I choose not to outsource my responsibilities once we start working together. I am the one with the knowledge and experience and feel that it should be me with you every step of the way.
I am comfortable with all communication mediums: phone calls, e-mailing, texting… Whatever way you prefer to communicate, I'm happy to oblige.
Organization and attention to detail is important to me. Whether it's marketing your home, searching for properties or writing a contract, I always check and double check my work. You have entrusted me to look out for your best interests and I take that very seriously.
The success and satisfaction of your real estate experience will rise and fall on the professionalism and due diligence of the Realtor you choose. I am acutely aware of this and never take my responsibilities to you lightly. I do everything in my power to make the process of buying or selling real estate a positive one!
While the above gives you a sense of how I approach my business, I go into much more detail regarding my responsibilities and process when helping my clients buy and sell real estate in Boulder County and the North Metro Denver area.
I look forward to hearing from you!
Sincerely,
Mimi
Why you should hire Mimi to,

Sell a home:
Mimi provides all her home sellers with striking professional photography and a TV spot to sell their home quicker and for more money. Seller Listing Rewards.
Mimi will help stage your home as well as counsel you on how to effectively prepare your home for sale to sell your home quicker and for more money.
Mimi has partnered with the oldest, highly reputable Johnson Storage & Moving Company to offer you great discounts on your storage and moving costs. Johnson Promotion.
Mimi is 1 in 4 agents in Colorado that exceed the real estate commission continuing education requirements to keep you well informed and out of trouble.
Mimi specializes in senior real estate and relocation: helping retirees relocate into a community or a simpler more manageable home to age-in-place.
Buy a home:
Mimi offers you rent-to-own homes as an alternative to buying a home. Hyperion Homes.
Mimi offers you one-stop shop real estate services and resources all under one reputable roof: mortgage loan officer, title representative, home inspector, home appraiser, home warranty plan and more! AHS Home Warranty Plan.
Mimi has 15 offices in Colorado and hundreds around the country and world to best service you!
Mimi offers national relocation services: excellent real estate services anywhere in Colorado, USA and world! Colorado Relocation Guide.
Testimonials from Happy Home Sellers

"After interviewing five Realtors, I hired Mimi Tugaoen to sell the house for the family. She had done a tremendous amount of work on comparable houses that had sold in the area. Her price estimate was based on an excellent analysis of the market in this area. Because I live overseas, I entrusted Mimi with carrying out the cosmetic changes needed to sell the home. She also made additional recommendations about work which, while not costly, would make a difference in selling the house. She did a fantastic job. The house looked wonderful. It sold in three days for the asking price." Mary Stuart, Trustee, Home Seller
"From the beginning to the end of the process, Mimi was most helpful with every aspect from preparation of the property for sale, to pricing, marketing strategy and responding to all concerns of potential buyers. Mimi has a great expertise in all aspect of real estate transactions and a great knowledge of the Colorado real estate market." James Mabry, Home Seller
"I have worked with four other Realtors over my lifetime and you are by far the best in every aspect! I have so appreciated the constant level of attention and support you have given me over the past months -- especially your skills in preparing my home for sale. Thank you also for connecting me with a mortgage representative and a financial advisor, both of whom were very helpful." Mary Jo Osterman, Home Seller
"I would like to offer my highest recommendation for working with Realtor Mimi Tugaoen. She worked harder and smarter than anyone I have ever worked with." Eric Doub, Home Seller
"Working with Mimi Tugaoen on the selling of my sister's home was the best decision I could have made. I interviewed three Realtors, and she was by far the one that fit the needs in this house sale." Marlene Ralston, Home Seller
"Mimi is very smart and knowledgeable about real estate. We couldn't have sold our townhome without her. We highly recommend her." Ed and Betty Gardner, Home Sellers
Testimonials from Happy Home Buyers

"I want to express my sincere appreciation and gratitude for your support and facilitation of such a major event as the sale of my home and purchase of another. Your attention to detail, energetic approach, knowledge and skill, and consistent level-headed personality were the exact combination needed to identify and procure this new home which satisfies my needs so well." Kathy Phinney, Home Seller & Home Buyer
"I want to express how much my wife Kristin and I appreciated all your work to market and sell our home. It was a delight working with you, as your optimistic and smiling approach helped us stay positive and focused throughout the sales process. We have already suggested you to some of our friends in town." Brandon and Kristin Fields, Home Sellers & Home Buyers
"I want to thank you so very much for the help you provided for my parents in their recent move from New Jersey to Colorado. I really appreciate all that you did to help the process." Steve Collins, son of Elliot and Betty Collins, Home Buyers
"Working with Mimi Tugaoen was a total pleasure as she was able to ease the difficult and stressful process from searching, selecting, viewing, making an offer, to the final purchase. We especially appreciated her willingness to facilitate our purchase under time pressures." Rick and Georgia Mattingly, Home Buyers
"I would like to take this opportunity to thank my Realtor Mimi Tugaoen for her unflinching delivery of warmth and professionalism throughout the purchase of my first home. Mimi's gifted skills in negotiation directly addressed every single concern that I had as a first-time buyer, and delivered the perfect purchase of the perfect home." Ann Roddy, Home Buyer
"As our Buyers' Realtor you have been a professional advisor and representative for us, but in addition you have become a part of our extended family." George and Nancy Hawthorne, Home Buyers
More About Mimi

Mimi's last name Tugaoen is Filipino in origin and pronounced "To-ga-when".
Mimi is half Caucasian (Dutch, Norwegian, French, American Indian) and the other half, Filipino, Spanish and Chinese. She was born and raised in Honolulu, Hawaii and in Hawaii we call this mix Chop Sui!
But now Colorado is her home and has been since 2000, and she can't imagine living anywhere else!
Mimi has lived in,
Arvada, Colorado
Akita, Japan
Bellingham, Washington
Boulder, Colorado
Las Vegas, Nevada
Longmont, Colorado
Kapaa, Kauai
Minneapolis, Minnesota
Moscow, Idaho
Orlando, Florida
Mimi's favorite cuisine,
Thai
Sushi
Hawaiian
Korean
Vietnamese
Mimi's other interests and hobbies,
Architecture and interior design
Arts and craft shows
Biking
Comedy clubs
Chic-flicks, documentary & period films
Country-line dancing
Dog agility & training
Free summer outdoor concerts
Hiking
Kickboxing & Zumba
Listening & dancing to live music.
Museums
Playing ball with my Corgi Kimo
Real estate investing
Scrabble
Sledding & tubing
Softball
Spectator sport-watching: Broncos, Nuggets, & Colorado Rockies.
Sustainable design
Mimi's Formal & Continuing Education Achievements

Bachelor of Business Administration: Marketing and International Business.
University of Hawaii at Manoa, Cum Laude, 1994
Bachelor of Arts: Interior Design and Architecture
University of Idaho, Summa Cum Laude, 2001
Real Estate Certification
American Real Estate College, Westminster, Colorado, 2003
Colorado Licensed Real Estate Agent
Department of Regulatory Agencies (DORA)
Colorado Real Estate Commission License FA40034736, 2003 - 2014
Colorado Realtor
Boulder Area Realtor Association
North Metro Realtor Association
Metro Denver Realtor Association
2003 - 2013
Credited Continuing Education, 2003 - 2013:
1031 Tax Deferred Exchanges
A Real Estate Agent's Guide to Short Sale Addendum
Baker's Dozen Legal Update
Bankruptcy Basics
Cartus Network Referral Specialist
Cartus Network Affinity Specialist
Code of Ethics
Colorado Cares Program Down Payment Assistance
Colorado Water Wells and Groundwater
Common Ownership Interest Properties
Creative Financing II
CREC Annual Commission Update Course
Damp Basements
Denver Real Estate Trends
Divorce Issues in Real Estate Practice
Equal Access to Housing
Ethics & Professional Practices
Green Points Program, City of Boulder
Identifying Furnace Dificiencies
Identifying Structural Defects
Jelly Donuts and the Appraiser
loan Fraud, Misrepresentation, Fraud & Disclosure
Mold: Knowledge is Power
MLS Comps & CMA Reports
MLS: Getting Started
MLS Mapping
MLS Public Records
MLS Statistics
Older Homes
Public Trustee Foreclosures
Real Estate Investments and Your Retirement
RESPA & Loan Fraud
Selling Energy Efficient Homes
Selling New Home Basics
Septic Systems & Wells
Statistics
Successfully Selling HUD Homes
Survive and Thrive
The Basics of Title Insurance
The Estimator
The Ninja Selling III
The Unsick House
Understanding FHA Financing
Understanding the Appraisal Process
Working with Residential Investors
Your Closing Buyer/Seller Side, Lender Side
Real Estate Designations 2003 - 2013:
EcoBroker Certified
Senior Real Estate Specialist