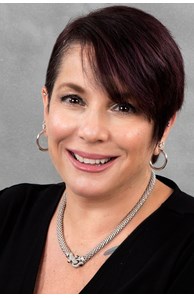 Sales Associate
Email

geryllynn.kopcso@cbrealty.com

Phone
Office
Family+House=Home
More about GerylLynn Kopcso

My motto in life has always been Love, Respect, Family. You might wonder, how does this philosophy translate to real estate? Throughout my 20 years of real estate, I have been driven with the knowledge that, I am not only selling houses, I am selling homes.
A home is not simply a dwelling, but a place to unwind and make memories with your loved ones. Family can be different for everyone, whether it's conventional, non-traditional, or pets—it is what you want it to be! I will always respect you as an individual with unique goals, and I will look after you as if you were a member my own family. I love what I do, I respect our relationship and the transaction as well, and I hope at the end of the day, you will feel a sense of family.
I am a lifelong Fairfield County resident, which affords me the ability to know not only the towns here in, but familiarity with lower New Haven county as well. I have experience with relocation clients using both USAA and Cartus and in 2019 I was honored with the prestigious Bronze Award for production.