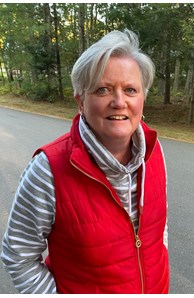 Real Estate Salesperson
Email

terry.thomas@cbmoves.com

Phone
Office
Connect with Terry
Designations
Graduate Realtor Institute (GRI)
More about Terry Thomas
BACKGROUND SPECIALTIES

Terry Thomas is a fulltime, non-competing sales manager with over 25 years of real estate experience. As the former Education Director, Terry earned certifications in specialty areas of the real estate industry - Education Development, Negotiations, Antique Homes, New Construction, Marketing, Luxury Properties and Relocation and now offers constant support to the independent sales associates affiliated with the Mystic office. Whether you are a new licensee who wants to launch a successful career or an experienced sales associate wanting to take your business to a higher level, Terry offers a fun, professional, productive environment encouraging growth and development. More than just a company to affiliate with, Coldwell Banker Residential Brokerage offers many resources to affiliated sales associates.
PROFESSIONAL EXPERIENCE MISSION

Terry offers development opportunities to the independent sales associates; they have access to optional resources that they can opt to incorporate into their business to help them achieve their potential and meet their goals of delivering exemplary services to their clients. As managing broker she offers educational courses, one-on-one development sessions and oversees the implementation of business activities that an agent can use to attract new clients. The goal of the agents is to develop long-lasting relationships that make their clients "customers for life".
EDUCATION TRAINING


bull; B.S. Degree in Education
bull; Management Certification
bull; Negotiation Certification
bull; Certified Relocation Specialist
bull; New Construction Specialist

COMMUNITY INVOLVEMENT


Founding Member of Coldwell Banker Cares Foundation
Active supporter of local charities
Covenant Shelter of New London
Riverfront Children's Center
Women's Center of Southeastern CT
PERSONAL BACKGROUND

Terry Thomas has been in the real estate business since 1985. Presently she is the sales manager of the Mystic Office, former Education Director for Coldwell Banker Residential Brokerage, and instructor of Principles and Practices of Real Estate for Three Rivers Community College. Her interests include travel, kayaking and spending time with family and friends.TESTIMONIALS


Here's what a few of my team members have to say:
"Terry Thomas was my Principal Practices instructor in 1995 and continues to be a mentor and teacher to me today. She continues to be on the "cutting edge" with technology and practices." - Ellen "ET" Fox 860-235-8333 ellen.fox@cbmoves.com
"I have found that you are always approachable; I feel that you are very fair in managing the office. You have the ability to size up all sides of every situation before you act. I have learned a great deal from your years of experience and vast knowledge of the real estate laws. You are always calm with handling issues concerning transactions and I have learned from your example. I have never felt let down with your management skills in leading the office. I attribute much of my growth this year to your leadership and fairness! I want to stay on the same positive track and be successful. You have added new life to our office and especially to me." - Kathleen Prater 860-449-3665
"Terry has great communication skills; and always keeps us well informed of what's happening in the real estate industry, our office, company and the marketplace." - Patti McSorley 860-861-3603 patti.mcsorley@cbmoves.com
"Terry brings true leadership to our Sales Associates, focusing on Training Development; she helps us reach our goals and stay current with all new technologies and systems that help in our productivity. Her professionalism and Ethical Standards sets the tone for our office and helps us maintain an edge over the competition." - Dawn Thompson 860-235-7198