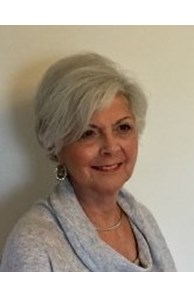 Branch Vice President, Brokerage Manager
Email

lucille.filous@cbmoves.com

Phone
Office
Connect with Lucille
Designations
Graduate Realtor Institute (GRI)
More about Lucille Filous
Business Philosophy - Committed to Your Success
Professional Experience & Profile
I have been involved in Real Estate for over 25 years with experience in sales, marketing, advertising, management, luxury and new homes marketing, education and training. I have the expertise to personally coach my team toward increased productivity. I believe my real estate experience and dedication to my team positively impacts the success and operations of the New Milford Office of Coldwell Banker. I am passionate about the business of real estate; I'm proud and privileged to work along side the many dedicated professionals at Coldwell Banker committed to achieving the best results for our clients.
I am a non-competing Manager, I take a personal interest in each of my team and staff; am dedicated and committed to their success, ready and willing to provide support, meet with their clients, strategize, problem-solve, or simply act as cheer leader. I am in the field every day, I understand the challenges of today's market, and can advise our team and their clients with relevant hands on knowledge and expertise. As Manager, my job is to motivate, educate, inspire, define a vision, set an example of leadership, and be the ultimate business partner. In addition, it is my role to create a professional, organized, congenial and sharing environment where all can prosper.
At Coldwell Banker, we believe education, training and coaching, is critical to your success. Together, we will create a business plan, clarify financial goals, and schedule various activities and coaching sessions. Whatever your goal…being held accountable to your plan is your roadmap to success. Coldwell Banker is a recognized as a global leader in the industry. We have state of the art technology and all the tools you need to be successful in the Real Estate business. Coldwell Banker can be Your Passport to Success and Your Business Partner. Call me for a confidential meeting and let Coldwell Banker's program of success work for you.
Experience & Expertise
Experience:
Manager, Coldwell Banker Residential Brokerage / New Milford Office - Current Role
Previews Luxury Homes Manager (2005 - May, 2011)
Education, Lead Trainer for Coldwell Banker (2005-2010)
Personal Coach - Trainer
Branch and Senior Management (1990-1996)
Principal, REMS, Inc. (Real Estate Marketing & Consulting Services) 1984-1990
New Homes Program Development, Marketing & Sales Director (1986-1996)
Residential Sales (1976-1989)
Troubled/Stalled Product Workout Analyst (1980-1990)
Condominium Program Development
Communities We Serve
Sales Associates in the New Milford Office of Coldwell Banker Residential Brokerage service the towns of:
New Milford, Sherman, Kent, Brookfield, Bridgewater, Washington, Roxbury, Warren, Morris
The Coldwell Banker Residential Brokerage Candlewood Isle Office in New Fairfield services Candlewood lake properties and surrounding lake area.
Education & Awards
Additional Background:
Attended Southern Connecticut State University
Completed Photography Credits Western Connecticut State College
Certified to teach Fair Housing, Ethics, Law & Policy
New and Experienced Sales Associate Trainer for Coldwell Banker
Earned the Graduate Realtor's Institute Designation (GRI – Designation held by only 20% of licensed Realtors)
Hobbs Herder Marketing Seminar
Floyd Wickman Sales Seminar
David Knox Sales Seminar
Vice President Ford/Scott, Inc. – Provider of Real Estate Marketing & Feasibility Services
Developed and presented numerous Real Estate Sales & Motivational Training Modules
Personal Background

Lucille and her husband Peter reside in Roxbury, Connecticut with their two Shih Tzu's, Spencer and Jackson. When Lucille is not working, she spends time with her five grandchildren. A dedicated food lover, you will find her creating and testing new recipes for the family cookbook. Also, an avid reader, audio book advocate and library patron, she considers herself a 'life-long student'.
Community Involvement
Lucille is on the Advisory Board of the 'Freedom Angel' Foundation which is dedicated to meeting the physical and sociological needs of returning veterans and their families.
Real estate agents affiliated with Coldwell Banker Residential Brokerage are independent contractor sales associates and are not employees of Coldwell Banker Residential Brokerage.