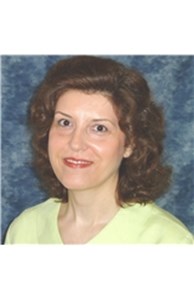 Sales Associate
Email

elisa.cofrancesco@coldwellbankermoves.com

Phone
Office
More about Elisa Cofrancesco
About Elisa
As a full time, full service Realtor, Elisa assists Buyers and Sellers with all of their real estate needs. She services all the towns throughout New Haven County including the Shoreline Community. Her experience over the last 11 years has enabled her to be a very creative marketing strategist and strong negotiator - 2 very important qualities every Seller needs in their realtor. She is able to provide her Sellers with extensive internet visibility on numerous websites which is where today's Buyers are searching
for their new home. She markets diligently and consistently until she sells every one of her listings.
Buying and selling a home is one of the most important financial investments you will make and it is important to work with a Realtor that will provide you with the kind of service you not only need but deserve. You place your trust and decisions in the hands of your realtor and Elisa takes that responsibility very seriously. She handles each client with individuality can according to their specific needs.
For her Buyers she works very hard to find them just the right home and walks them through each phase of the buying process, alleviating as much stress as possible.
Whether you are selling or buying a home, you should have a realtor that has your best interests in mind and takes the time to full explain and walk you through each step of the buying and/or selling process. The relationship you have with your realtor is a very important ingredient in the success you have in selling or buying your home. It should be comfortable, honest and open in order to work together towards your goals.
Elisa takes pride in giving her clients not only the benefit of her expertise but also the advantage of having a Realtor that they are happy and confident to be working with. She values the trust and confidence her Sellers and Buyers place in her and endeavors each day not to disappoint them. She makes certain to provide each client with the same exceptional service that she would expect.
Please feel free to give her a call if you have and questions or need a Realtor to assist you with your next sale or purchase.
Education and Training
Licensed Connecticut Realtor
Areas of Expertise
Single family homes
Condominiums
Downsizing
Upgrading
Home staging
Room Makeovers
My experience with home staging and room makeovers is an invaluable asset to homeowners who want to add value to their homes in order to have the edge when selling.
Communities I Serve
I serve all of the Greater New Haven County community including:
New Haven: http://www.cityofnewhaven.com/
East Haven: http://en.wikipedia.org/wiki/East_Haven,_Connecticut
Branford: http://www.youtube.com/watch?v=aS_lZyhhsoY
Guilford: http://en.wikipedia.org/wiki/Guilford,_Connecticut
Madison: http://www.youtube.com/watch?v=xH1gzuSKgHQ
Hamden: http://www.youtube.com/watch?v=l6rDJ3YwFtY
North Haven: http://www.youtube.com/watch?v=nttDhsLmZeI
Wallingford: http://en.wikipedia.org/wiki/Wallingford,_Connecticut
Cheshire: http://www.youtube.com/watch?v=oW-gFVjp1z0
West Haven: http://en.wikipedia.org/wiki/West_Haven,_Connecticut
Orange http://www.youtube.com/watch?v=M09DrtRBP0Y
Milford: http://www.youtube.com/watch?v=2gHhvjFFe_4
Personal Background
Hello, I would like to introduce myself, I am a licensed, experienced realtor specializing in residential properties. I work for Coldwell Banker Rsidential Brokerage in the Hamden branch but also have affiliations with the Branford, Madison, North Haven, Cheshire and Milford offices which assists me in servicing buyers and sellers in the many communities I do business in.
I not only will assist you sell or buy your home but I could also help arrange for a home inspection, closing attorney and home warranty insurance.
Please call me anytime if you have any questions about a house you have seen or would like to see or if you would like a Comparative Market Analysis done on your home or a home you are interested in purchasing.