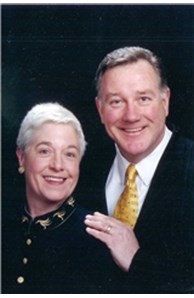 Email

olbrych1@aol.com

Phone
Office
Amazing Results! Ask us How! Ask us Now!
More about the Team
Business Philosophy
Because we have moved 18 times in our 30 year marriage, we offer our clients the insight, respect & service that we expected during our moves. We want to make the selling or buying process as painless as possible and offer our clients the highest level of service and professionalism. We get to know all of our clients on a very personal basis and treat them as if they were part of our family! Customer Service is our priority and we take great pride in the service we offer our clients.
Amazing Results! Ask us Now! Ask us Now!
Areas of Expertise
USAA/Affinity certified specialist

Seller Agents - Fairfield County

Buyers Agents - 1st time, trade up, trade down, new construction, resale homes, Fairfield County

Cartus Relocation Certified - out of state or international

As proud parents of a US Marine who has served 2 tours of duty in Iraq, we are proud to assist members of the military.

Education and Training
Kenn:

* BBA in Marketing/University of Massachusetts/Amherst
* Over 25 years of Sales& Marketing Experience with major corporations
* Personally moved 18 times in the last 30 years
* Cartus Relocation Certified
* Previews International Luxury Homes certification
* E Agent certified
* USAA/Affinity Certified

Betsy:
* B.A. Business/Southern Methodist University
* Successful small business owner in the US & Europe
* Over 25 years of Sales & Marketing experience
* Personally moved 18 times in the last 30 years
* Cartus Relocation certified
* Previews International Luxury Homes certification
* E Agent certified
* USAA/Affinity Certified
Awards and Designations
Previews International Agents
International Diamond Society 2005
Agent of the month 3 Times in 2006, 2007, 2008 & 2009
Premier Agent Status
CMMS - Cartus Network Marketing Specialists
CMRS - Cartus Network Referral Specialists
CNAS - Cartus Network Affinity Specialists
CNIS - Cartus Network Inventory Specialist
Personal Background

Kenn & Betsy:
* Married 30 years
* 2 children:
Jonathan, 24
Student at Valencia Community College in Orlando and accepted to the University of Central Florida
Sergeant U. S. Marine Corp Reserve
Veteran - Served in Fallujah,Iraq in 2006
Served in Iraq again in 2009
Kristen, 18
Student at Western Connecticut State University - Pre-med major
Head Lifeguard, Westmoreland Recreation Center in 2007,2008, 2009, 2010
* Personally moved 18 times in the last 30 years
* Lived in Ridgefield, Fairfield County since 1998
* Lived in: Atlanta, San Antonio, Massachusetts, Chicago, St. Louis, Dallas, Houston, Portugal, New Jersey, Philadelphia and Connecticut

Communities I Serve
Fairfield & Litchfield Counties
Ridgefield
Redding
Wilton
Weston
Westport
Stamford
Newtown
Bethel
Brookfield
New Fairfield
Danbury
Sherman
Norwalk
Southbury