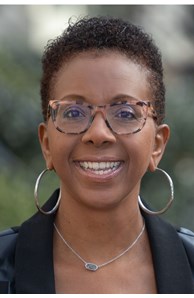 Sales Associate
More about Stanya Taylor
Stanya, a native of Kentucky, who spent many years in Southern California, has over 30 years of business experience in several different verticals. Most notable are the 15 years she spent as the Director of Operations for a successful executive suite company, the five years as a Real Estate Agent in Newport Beach and the last 10 years as an Executive Account Manager in telecom sales. She graduated with a B.S. from the University of California, Long Beach.
Her professionalism, trustworthiness, passion, and ability to listen makes her an asset not only to her friends and family but to her clients as well.
Stanya is committed to being readily available to assist her clients. She understands the dynamics of real estate transactions and her patience throughout the process is second to none. Her energy, as well as her time management and organizational skills, makes working with her a breeze.
When it comes to work/life balance, she has mastered it. When she is not working, there's a high probability that she is traveling the world.
For an awesome experience in buying and selling real estate, she's the one you want representing you.