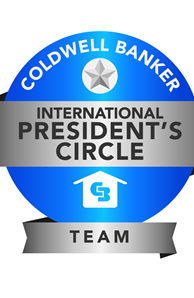 Email

info@martinandjeffgroup.com

Phone
Office

Georgetown

1101 30th St NW Ste 120, Washington, DC 20007
The Sign of Experience
Connect with the Team
Awards

International President's Circle Team
Languages other than English
Spanish
More about the Team
MEET THE TEAM:


Chris Ferrufino | Director of Operations


Chris Ferrufino, Director of Operations, is a licensed agent with Coldwell Banker Residential Brokerage. His function as the Director of Operations is two fold. First, he oversees the marketing planning and implementation of the company's many listings. Each listing is unique and with today's volatile market, Chris will create a customized marketing strategy that that will work best for you and your property. His second function is to oversee a smooth and successful transaction of each property.
Dan Swayze | Sales Associate

Dan has a Masters Degree from Georgetown University in Real Estate Development and has a B.A. in Business Management from Saint Vincent College in Latrobe, PA. He currently resides in the West End edge of the Georgetown area. His dynamic personality, knowledge of real estate laws and contracts and his commitment to his clients has helped to make him very successful and a rising star in real estate. While he knows all of Washington DC, he specializes in the West End, Georgetown, Dupont, Foggy Bottom, Logan, U -Street and Kalorama neighborhoods.
Dan and The Martin and Jeff Group can help you market your current home for sale or find the home of your dreams.
Susan Hazard | Sales Associate
Susan Hazard, Sales Associate, was the Regional Director and Vice President of the United States offices of the $140 million dollar operation of a global aircraft charter broker firm recognized world-wide for its expertise in all facets of the aircraft charter industry. She was Director of the White House Travel Office and a Special Assistant to President William Jefferson Clinton.
Susan is a Washington, D.C. native and knows the local housing market very well. She offers buyers and sellers' full-service marketing and global resources to meet their goals.
About Martin Toews

Martin Toews - A leading residential real estate agent licensed in DC and Maryland for nearly 20 years and is one of the principals of the Martin and Jeff Group. His client-centered approach combined with years of real estate experience has made him one of the top producing and recognized real estate agents in our nation's capital. He believes that to remain successful in this business, one must possess all the necessary components and skills to serve as an educated and well-rounded real estate consultant. Martin is proud to include as clients: many international, national and local business executives, high ranking government officials including members of congress, embassies, World Bank executives and university presidents.
Martin specializes in the sale and resale of historic and single family homes homes, condominiums, cooperatives and multi-unit buildings. Since 1989, with career sales of more than 700 million in sales volume, Commitment, Service & Results are hallmarks of Martin's work ethic.
Education:
Washburn University, B.B.A., 1982
Washburn University, M.B.A., 1985

Professional Affiliations:
National Association of REALTORS®
Greater Capital Area Association of REALTORS®
Power Players of Washington, D.C.
Employment List:
1989-1991 - Dale Denton Real Estate
1991-1995 - Tutt Real Estate
1995 - Formed Business Partnership with Jeff Brier
1995-1998 - Long & Foster Real Estate
1998-Present - Coldwell Banker Residential Brokerage
About Jeff Brier

Prior to moving to DC in 1982, Jeff's jobs had all been sales and management oriented. Little did Jeff know at the time that these jobs were leading him towards a successful and lucrative career he would love and cultivate for many years.
It was a tough market in 1982. Rates and points were through the roof and the economy was all gloom and doom. But he persevered and had a stellar first year. In his own words "I knew if I learned about real estate and was successful under those conditions I would be a very good agent and successful in my profession come what may."
Jeff's business grew steadily and in 1995, his friend Martin Toews and he decided to join forces and the business partnership of Martin and Jeff began. The real estate market has been very volatile over those 17th years. The future does looks very encouraging as sellers and buyers once again re-enter the real estate market. 2012 and beyond is looking up with more sales and an increase in home sale prices. In other words a stronger DC market and perhaps one of the best in the United States.
Coldwell Banker Global Luxury


For upper bracket properties, Coldwell Banker Global Luxury delivers the premium marketing exposure needed to market luxury homes effectively to a worldwide audience. Previews® International properties receive premium architectural photography, an enhanced virtual tour, distinctive full-bleed glossy print materials and special advertising placements in magazines. Previews® listings receive special premium photo shoot, full-bleed print materials, advertising placements and enhanced Internet content. Ask us for more details.
BROCHURES The brochure is a large fold-over piece with 8-20 full-color photographs and descriptive text in an elegant design. Potential buyers will walk away from your home with a beautiful representation.
FLYERS The flyer is a single sheet, two-sided 'fact sheet' that serves as a quick reference. Full-color photographs and text are included.
DIRECT MAIL CAMPAIGN A direct mail campaign maximizes your home's exposure. Post cards are sent to neighbors and prospective buyers in other luxury areas. Oversized cards with up to eight photographs in full-color present the best details of your property.


Worldwide Exposure
Coldwell Banker Residential Brokerage, an NRT company, is part of a national company with over 28,000 agents in 22 major cities. This market power, combined with the strength of the Coldwell Banker brand, allows us to provide you with the best possible representation in buying or selling a home.
Print Advertising


Exposure in national publications is an integral component of any marketing program. Special consideration is given to each property and the marketing strategy is directed to the most appropriate audience utilizing international, national and local publications. A selection of print publications for advertising properties include:
Baltimore Magazine
Unique Homes Magazine
Coldwell Banker Previews Magazine
The Wall Street Journal
The Washingtonian
Architectural Digest
The Washington Post
Unique Homes
Professional Digital Photography
Every property will be professionally photographed inside and out by HomeVisit.com, using the latest professional digital cameras, lenses and lighting. Up to 50 high-resolution digital photos of the home will be taken. In addition, two to four extra high resolution staged photos can be taken for use in print advertising, brochures and flyers.
HomeVisit's professional photographers are trained to capture your listing at its best. Whether it's an estate or a townhouse, brand new or historic, we pay attention to detail, so you're always impressed with the results. HomeVisit has invested in the latest professional digital technology to allow us to capture high resolution images of the entire home. We provide a wide selection for use in your print materials, Virtual Tours, and print advertising.
The Internet
Your home will be featured on many web sites - seen by buyers all over the world. All web sites have direct links to the Virtual Tour. Discover the Coldwell Banker E-Marketing Advantage plan. Our listings are seen on
Virtual Tours
The HomeVisit Virtual Tour is unquestionably the best on the market. Up to 50 photos of your home plus 360o panoramic images give viewers a complete view of your home. Additionally, the tour and a full-color flyer can be emailed to prospective buyers nationally and internationally, all with one click!
Click Here For Sample
Martin and Jeff are very excited to be marking another milestone; we are now celebrating our 18 year anniversary as business partners with over 55 years collectively as real estate professionals in Washington DC. We are extremely fortunate to have four outstanding buyer agents as part of our group: Dan Conway, Sue Hazard, Maya Hyman and Stephen Gifford. Our Director of Operations, Stephen Goolsby has been with us for nearly 10 years and his leadership, expertise and knowledge of marketing and contracts is second to none.
In late 2012, we worked closely with Coldwell Banker to create a brand website combining the best on-line features that Martin and Jeff and Coldwell Banker had to offer. The final product we believe is a fully integrated website that is very user friendly and easy to navigate. All these marketing improvements along with the new technologies designed by Coldwell Banker will make it easier for the consumer to get an opportunity to tour our properties and sales, which ultimately will benefit our clients.
The Martin and Jeff Group remains successful due to past client loyalty and referrals from friends and family. We personally want to thank each of you. We know that it is our commitment to our clients that will allow The Martin and Jeff Group to service the community for years to come.
View our recent sales | View our 2017 recommendations