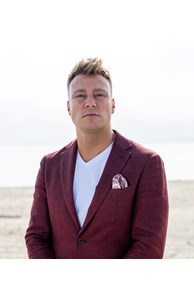 Sales Associate
Email
Phone
Office

Wilmington

5349 Limestone Rd, Wilmington, DE 19808
More about Jared Bowers
My name is Jared S. Bowers and I am a real estate professional working around the clock to ensure my clients the best possible experience!
I received my real estate license when I was 18. Literally the day I turned 18... I took the class when I was 17 then sat for the real estate exam as soon as I was legally able to! I immediately went into mortgage sales in a call center. So, I have technically been in the mortgage/real estate business for over 14 years.
Last year I was proud to achieve the #1 Individual sales agent rank in the state of Delaware with 94 personal sales - 88 of which were listings. Of the 88 listings I sold, 31 of those were homes that were previously listed with another agent. Why is this important to note? Because my persistence and marketing made the difference between an unsold home and a sold home for my happy clients.
My average list to sale price is 98.7%. The average in Delaware is 95.2% right now. Or perhaps it's better to say that I help my selling clients earn 3.5% more on their listing than the other agents working in Delaware, on average. Put in dollars, that's
$14,000 more in your pocket on a $400,000 home!
And I stand behind my work on your behalf. In fact, I have a personal service guarantee that I'm excited to share with you when we're together.
Thanks again for the opportunity to discuss your home sale,
Jared