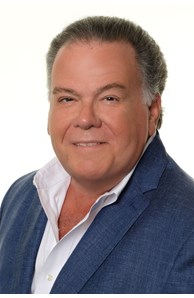 Sales Associate
More about Joel Johns
Joel is an accomplished professional with a wealth of business experience. His background spans multiple corporate management positions, particularly in the fields of sales and marketing.
Whether you are a Real Estate novice or a seasoned veteran, Joel will successfully advise you through the process, ensuring your personal needs are satisfied. All transactions are attentively handled with the utmost integrity. Your mission is Joel's mission.
Joel commenced his career at IBM, where he was successful in consistently leading various domestic and international efforts in the areas of sales, marketing, communications, worldwide merchandising and special business deal offerings. Included in his numerous achievements, Joel successfully completed a business deal, which at the time amounted to a record setting three quarter billion dollars. He was also responsible for a worldwide customer focused publication, which was recognized with an award by an external media related organization, for its style, creativity and content. Joel was known at IBM for his strategies, creativity and innovation.
After IBM and prior to forming his own company, Keystone Corporate Partners ("KCP"), Joel held business development positions for several executive search firms at the Vice President and Senior Vice President levels.
As the President of KCP, an executive management search firm, Joel interfaced with corporate executives throughout the United States. KCP had expertise in a variety of industries and functional capacities. The Company was known for providing strategic direction and exceptional service to its clients.
Joel has also leveraged his creativity outside of his corporate responsibilities, by providing the genesis for various marketing and promotional campaigns, for both major and small corporations. The catch phrase of one of his advertising and marketing campaigns, adopted by a multibillion-dollar corporation in the automotive industry, is still recognizable and paraphrased today.
Joel received a Bachelor's degree from Pennsylvania State University, where he also was a Distinguished Military Graduate. In addition, he holds a Master's degree from Shippensburg University. While attending graduate school, Joel was a Graduate Assistant who functioned as adjunct staff. Joel is also an Army veteran, having advanced to the rank of Captain.
Joel has been involved in various real estate transactions / investments in the Tampa Bay area for more than 25 years. His actions are influenced by a very simple philosophy, "Treat others as you would like to be treated and never let an issue go unresolved." Allow Joel to put his professionalism and business savvy to work for you. Experience true real estate success. Contact Joel now for an evaluation of your needs.