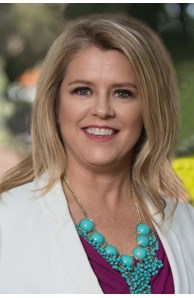 Sales Associate
More about Sonja Craparo
A native Floridian, Sonja hails from Naples, Fl and has lived in the Tampa Bay area since 2007. Sonja has a B.A. in Communications from the University of South Florida and spent 25 years in media sales before successfully moving into the world of real estate. Her media career gave her experience capitalizing on the food service, automotive, beverage and banking industries just to name a few. These include Checkers, Chick fil A, Budweiser, Synovus Bank and Tampa Bay Area Mazda dealers to name a few.
She has specialized in maximizing return for her clientele through dedicated, devoted, and hard-working efforts and has brought her sales and leadership skills to Coldwell Banker.
Sonja enjoys running and has ran in well over 200 5ks, 10ks and half marathons. She has raced everywhere from the 7 Mile Bridge in the Keys to the New York City Half Marathon. Sonja also is an active volunteer, coach and avid supporter for Girls On The Run in the Greater Tampa Bay area. This program instills the value of self-confidence in young girls through the power of running. She has also started a women's morning running group in the Dunedin area that meets weekly and runs on the Pinellas Trail.
Sonja also currently serves as the VP of the Florida Chapter of Women in Cable Telecommunications. In this leadership role, she oversees the annual budget, sponsorship sales, mentoring and much more.

Reach out to her with confidence whether you are selling, buying, or looking for someone to manage your rental. Her attention to detail, organization skills and follow-up will impress you!