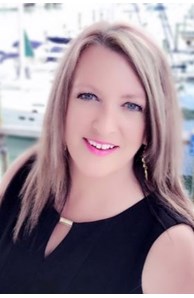 Sales Associate
A Bit About Me... No Stuffy Intro Here Just the Details Below..
More about Lori Rivero
Hi All! A little about me, well... I am a Realtor in SWFlorida... I LOVE what i do. I am also a Wife, a Mother, and a Grandmother... yes, hard to believe.. I know! LOL I love all things Disney, we are all a bit fanatical about it. I enjoy playing golf, although I am not very good at it... but hey, I try. I absolutely love going to the beach and hunting for sharks teeth... I can spend hours upon hours doing that. My love for our Country runs deep as we are a long long line of Military Veterans and Active Duty Service members. I have a weird sense of humor and love pointing out the obvious as well as the things we often overlook. Life is full of adventures, challenges and moments that make you stop and look at the wonderful things around us.
When you are searching for a Realtor for your home buying and selling needs, I am your Gal! I love what I do and my clients will all tell you that I go WAY ABOVE and BEYOND for my buyers and sellers. I look forward to hearing from you and assisting you with your Real Estate needs.