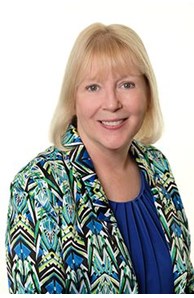 Sales Specialist
Connect with Beth
Designations
Graduate Realtor Institute (GRI)
More about Beth Wigert
THE YEARS OF EXPERIENCE YOU CAN COUNT ON


Over 24 years of experience as a REALTOR and 12 years as Assistant Manager in Central Florida with Coldwell Banker Residential Real Estate/Coldwell Banker Realty. Past 4 years as Orlando North Sales Specialist in tandem with being a REALTOR.
"I made the right decision from the very beginning of my real estate career to be with the national leader in the real estate industry, that can offer unsurpassed marketing and services for our customer's benefit, and outstanding resources for me to exceed customer expectations."
THE DEGREE OF KNOWLEDGE YOU CAN COUNT ON


Bachelor of Science Degree in Marketing-Northern Illinois University
Certified Negotiation Specialist (CNS)
Graduate REALTOR Institute (GRI)
"Your home is one of your biggest investments. My extensive education in Business and Marketing and my continuing education in Real Estate can be a real asset for you when buying or selling your personal home, or buying or selling residential investment properties."
To view local market and community statistics and view school info and grade reports
Click this link and then navigate by clicking on the Florida city or county of interest using the page index
THE LEVEL OF PROFESSIONALISM YOU CAN COUNT ON


Coldwell Banker Realty Realtor in the wide Orlando Metro Area, including Seminole, Orange, West Volusia counties.
"I'm a lifetime learner that believes there is always something new to learn for improvement and success. I'm enthusiastic to share my knowledge, expertise and my passion in real estate with associates in our office. Through teamwork and commitment we strive for excellence in our daily business activities and for excellence in customer service."
GOLDEN RULE VALUES YOU CAN COUNT ON


Hardworking, caring, sincere person that has a positive reputation in the real estate community and local community and among customers.
Relocating Anywhere In The U.S. Or Abroad? I Can Help!

If You Or Anyone You Know Are Relocating Out Of Town, Or If Someone You Know Is Interested In Buying Or Selling A Home Anywhere In The U.S.-Contact Me So That I Can Refer A Qualified Realtor In That Area!
If there comes a time when you are making a long distance move, please remember a quote that has always held true for me:

"YOU NEVER TRULY LEAVE A PLACE YOU LOVE...
PART OF IT YOU TAKE WITH YOU...
LEAVING A PART OF YOU BEHIND."
PERSONAL BACKGROUND

"During my childhood our family lived in Illinois, Indiana, New York and Pennsylvania. As an adult, I have lived in Illinois, Texas and Florida. In 1988 my husband and I moved to the Orlando area, where we raised our three children. I have enjoyed many years of volunteering in the schools and in the community and 31 years in Girls Scouts/Girl Scout Leadership. As special interests I enjoy downhill skiing, biking, hiking, and travel in the U.S. and abroad. I also participate in Make a Wish fundraising these past 3 years for local children with life threatening diseases and 22 years of fundraising and supporting the American Cancer Society Making Strides."